The Big of the Year winners are announced annually on Thank Your Mentor Day, part of National Mentoring Month. This year, the local campaign is empowered by DotDotSmile, a proud sponsor guided by a purpose to Create Smiles and Build Confidence. DotDotSmile believes in people and helping them to a path where they can thrive.
Bonny Chou, 2020 Big Sister of the Year
BIG SISTER TO HEATHER SINCE APRIL 2015
Bonny Chou has been named the 2020 Big Sister of the Year for her dedication to her Little Sister Heather and her unrelenting support for youth mentoring in Orange County.
Growing up in an unstable home environment, Heather had a difficult time envisioning a brighter future for herself. Bonny was matched with Heather during a crucial time in her life—when she was about to start high school. At the time she was also struggling with family issues, school, and just being happy with herself.
Luckily, Bonny was there to help Heather realize that her past did not have to define her future.
After seeing how higher education had positively impacted Bonny's life, Heather was inspired to begin setting goals of her own. She enrolled in college readiness programs like AVID and Upward Bound. She joined color guard and marching band. And with a new confidence in her potential and with Bonny's guidance, Heather honed her passion for sketching and has found joy as an incredibly talented artist.
Heather credits Bonny for helping her to be more responsible, not only in school, but also for her actions. She has learned how to be more accountable and sociable. And this year she will be graduating high school with plans to enlist in the Marine Corps.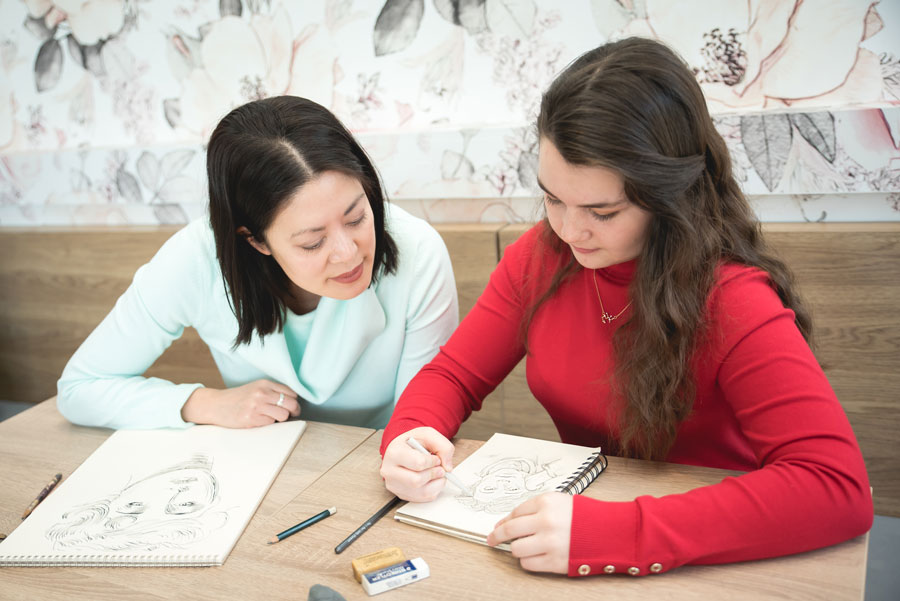 "Now that Heather is 18, she is a young woman who is thoughtful, comfortable with herself, and has her own opinions," Bonny said. "She is making her own decisions based on research and standing firm to her choices even when the people closest to her question them. When we spend time together now, it feels less like I'm watching over a child and more like spending time with one of my friends."
Not only has Bonny been an incredible mentor to Heather over these past five years, she has also been an amazing advocate for the agency. Bonny has raised thousands of dollars to help find mentors for Littles on the waitlist, and she even recruited her boyfriend to be a Big Brother!
"I'm happy I can be there to give him advice when issues come up," Bonny said. "After all, my match has had plenty of its own ups and downs, but after everything we've been through together, I know—more importantly, Heather knows—we'll always be in each other's lives."