Every year, Big Brothers Big Sisters recognizes two outstanding volunteers who have gone above and beyond as mentors. The Big of the Year winners are announced on Thank Your Mentor Day, part of National Mentoring Month.
William Burroughs, 2021 Big Brother of the Year
BIG BROTHER TO ANDREW SINCE 2018
William Burroughs has been named the 2021 Big Brother of the Year for his constant advocacy on behalf of the agency and for his dedication to igniting his Little Brother Andrew's potential.
Growing up away from extended family, Will found his own circle of support through his friends and their parents. Will attributes his success in life to these mentors who helped raise him; he also credits them as the inspiration behind his decision to help a child in his community as a mentor with Big Brothers Big Sisters.
"I wanted to be a part of a community focused on helping children reach their full potential," Will said. "I also wanted to be a positive example for a minority child and show him that with hard work, he too can be unapologetically successful."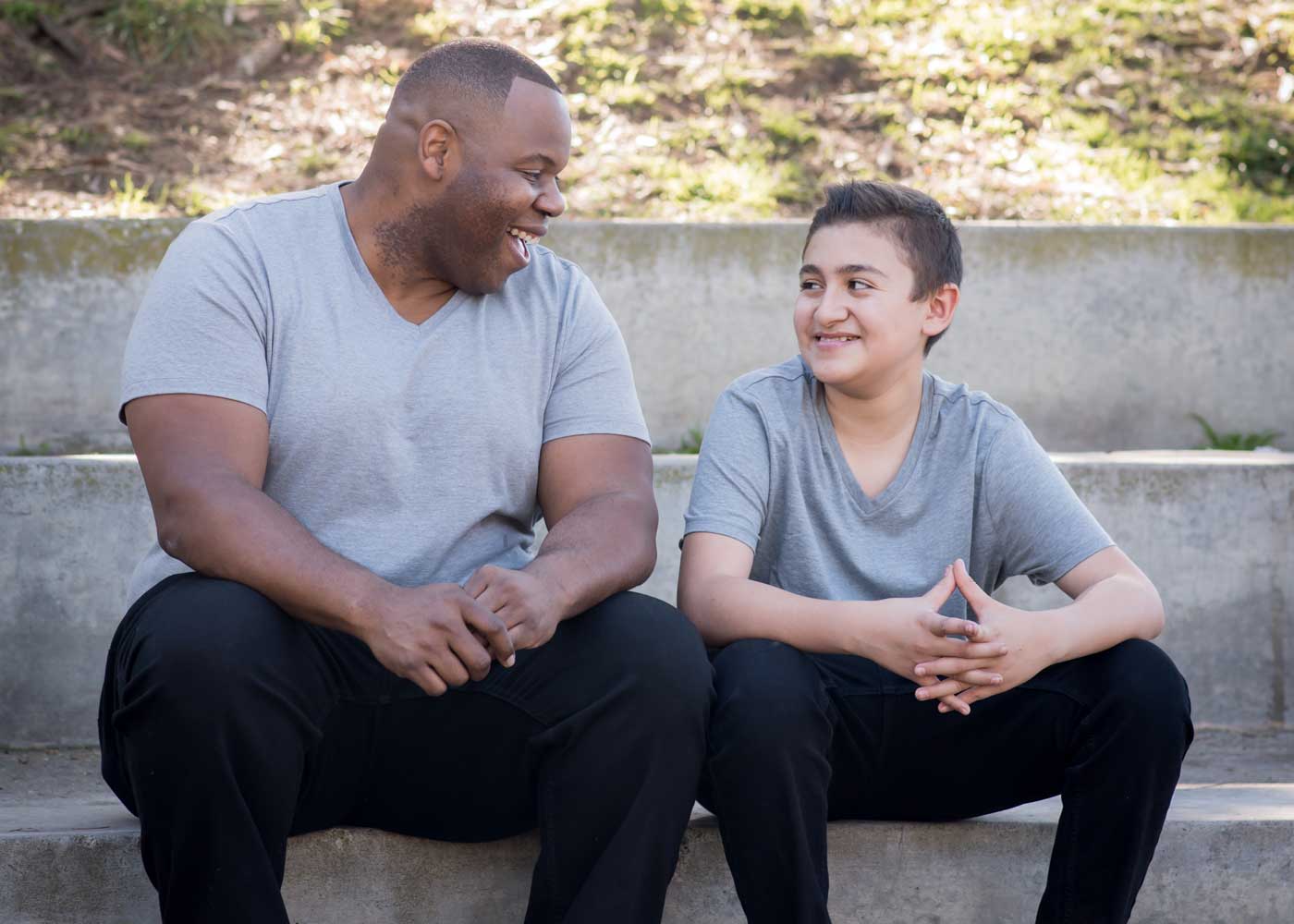 When Will and his Little Brother Andrew first met, Andrew's father had recently passed away and he was struggling with the loss. In his grief, Andrew began to withdraw from the world and refused to go to school, putting him in danger of being held back a grade.
Will met with Andrew's mother and teacher to come up with a personalized plan that fit Andrew's specific needs and set him up for success in and out of the classroom. Will checked in with Andrew regularly about homework and grades, and he set up fun challenges to boost his motivation in school again. After a few months, Andrew was back on track academically, and when he reached a milestone accomplishment—his first day of middle school—he asked Will to be there to see him off.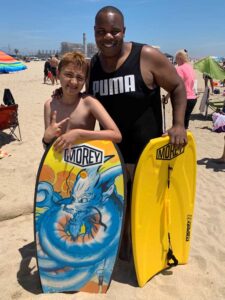 Will and Andrew's bond has only grown stronger as they continue to conquer new challenges. When visiting the beach for the first time, a frightened Andrew had his Big Brother to hold him steady as they slowly waded knee-deep into the water. Now, one of their favorite things to do together is catch some waves on their matching boogie boards.
Andrew is proud to have Will in his life as his Big Brother, eagerly introducing him to friends and inviting him to birthday parties. He and his family even threw Will a birthday party last February.
"While I am helping to raise Andrew, at the same time he is helping me grow into a better person," Will said. "Our brotherhood is give-and-take, and unbeknownst to Andrew, he is giving just as much as I am."
Will has also been a great advocate for our agency, going above and beyond to help further our mission. He volunteers as a peer advocate at orientation sessions to share about his positive experience with those who are thinking about becoming mentors themselves. Will has also participated in agency campaigns to encourage others to become a mentor. For one campaign in particular, "Who is Big Brothers?" Will applied and was selected as one of four matches to be featured, and his efforts helped bring in a record-setting number of volunteer inquiries.