Big Brothers Big Sisters' resilient Class of 2021 have persevered and overcome myriad obstacles to reach this moment. We are honored to celebrate our graduates, the mentors who have walked alongside them to this incredible achievement, and the exciting next steps they will take together on their mentorship journey.
Voices of the Class of 2021
CLASS OF 2021: Will
Little Brother to Tom since 2010
"My favorite memory with my mentor was going to iFLY Indoor Skydiving for the first time on my 8th or 10th birthday—I can't remember now, it's been such a long time! It brought my passion for getting myself in the air. Now I'll be going to Cal Poly Pomona and getting my degree in aerospace engineering."
Abbie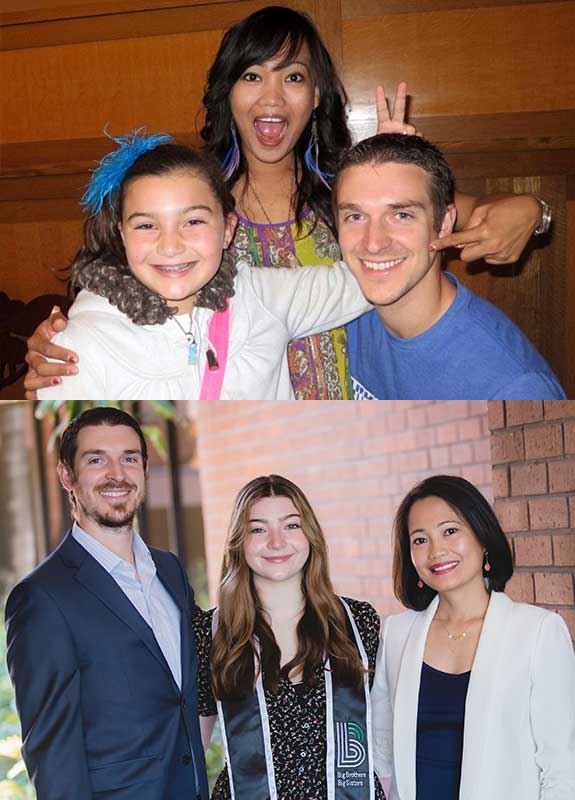 Class of 2021 | Little Sister to Jen and Matt Olsen since 2011
"I've had many challenges that my Bigs have helped me through. At the beginning of my match, my dad passed, and that was really hard for me. Having Matt and Jen really helped me though that because they're always so supportive and nice, and they would always put a smile on my face. When I was going through problems at school, they've always been there.
Now in the fall I am going to Azusa Pacific University and I'm planning on majoring in criminal justice and minoring in biology or psychology. I'm so excited to continue this journey with my Bigs because they have been such an impact in my life. They're amazing people and they're my best friends, so I'm so glad that they'll be joining me on this next step in my life."
Alanna
Class of 2021 | Little Sister to Valisa since 2016
"My Big Sister Valisa talked me through college and about getting in, and I finally got accepted to Fullerton College! I would say that's all because of Valisa and everything she's taught me from 8th grade all the way to now. I thank her so much for that. In five years, I think I'll be doing what I love most, which is graphic design and Valisa will definitely be part of that because she helped me achieve my goal. I can't wait for her to be a part of my future and support me through all my other decisions."
With the consistency, guidance and support of their mentor, these young adults will continue to find success and accomplish their biggest dreams. Congratulations to the Big Brothers Big Sisters Class of 2021!