Every year, Big Brothers Big Sisters recognizes two outstanding volunteers who have gone above and beyond as mentors. The 2020 Big of the Year finalists all have distinct stories and serve as advocates for the Big Brothers Big Sisters mission.
The two winners will be announced January 30 on Thank Your Mentor Day, part of National Mentoring Month empowered by DotDotSmile.
Big Brother of the Year Finalists
JACOB MIZE | Big Brother to Christopher since July 2011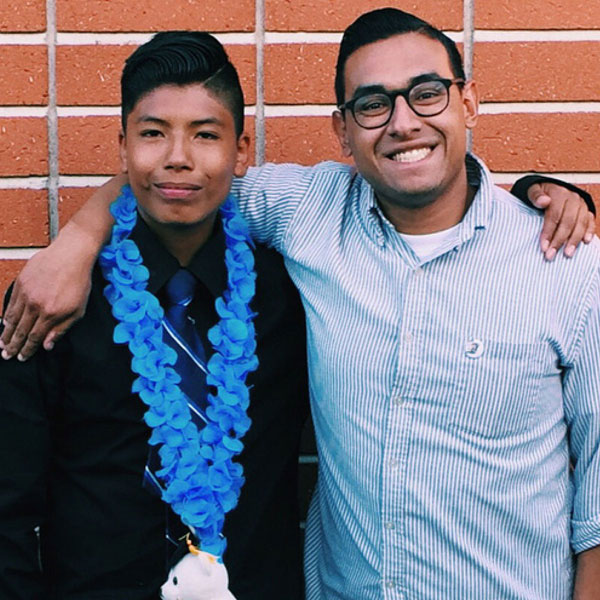 Over the nine years they've been matched, Jacob has instilled in Chris his passion for giving back to the community. Together they regularly help out at a homeless shelter and volunteer as canvassers for local civic causes. Now in high school, Chris was so inspired by his Big Brother's giving spirit that he recently signed up to be a teen mentor in our High School Bigs program!
RICARDO RIVAS | Big Brother to Jeremy since March 2014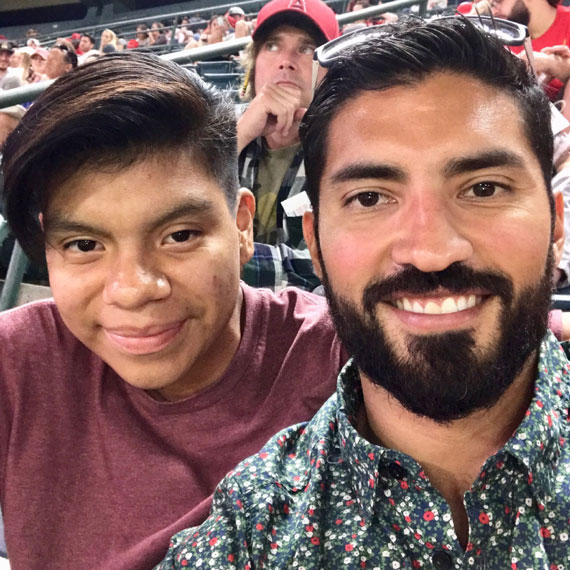 Jeremy and Ricardo bonded over a love of sports, which has helped Jeremy stay involved in school and healthy extracurricular activities. In addition to being a mentor, Ricardo donates part of his commission as a commercial real estate agent to Big Brothers Big Sisters, and he gives back to other volunteers in the program by sharing his story at events like Big Chat.
KYLE CORMIER | Big Brother to Zahir since January 2017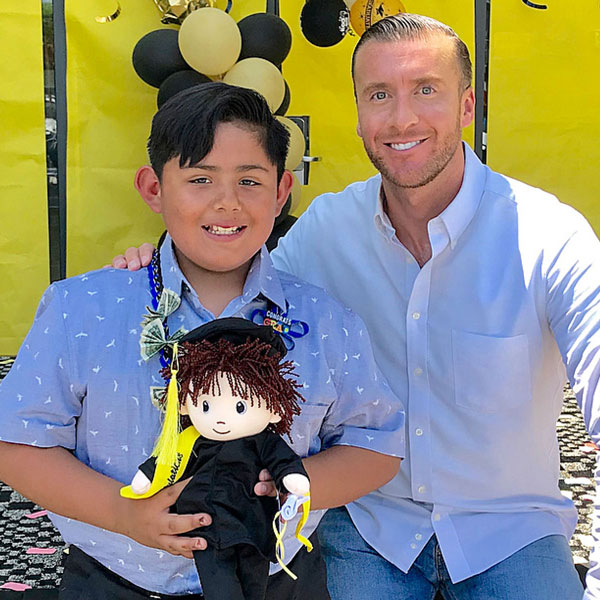 After his father's passing, Zahir began isolating himself from family and friends. Over the past two years Kyle has had incredible patience helping Zahir work through his fears and anxieties, and now Zahir considers Kyle his "safe space." With his Big Brother's encouragement, the once shy Zahir now performs Ballet Folklorico, dancing on stage for hundreds of people.
JOHN VISCOUNTY | Big Brother to Jonathan since September 2017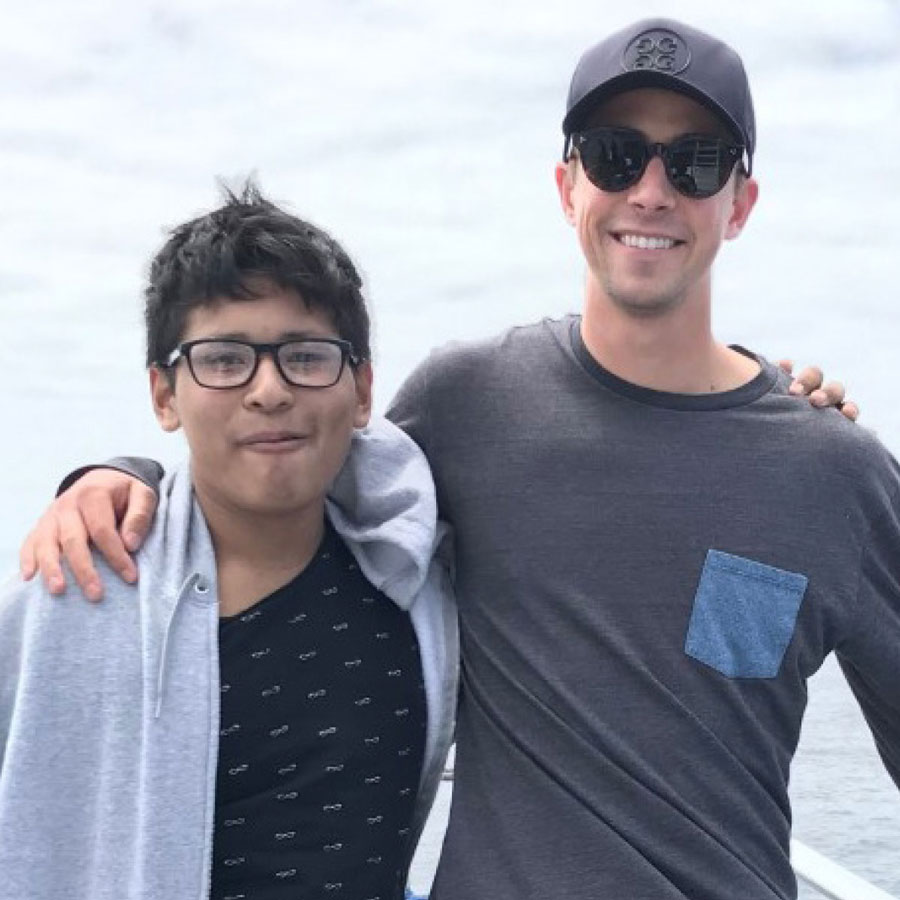 Jonathan's mother says his attitude has turned a complete 180-degrees now that he has someone like John who's "calm, cool and motivated" to look up to. Beyond serving Big Brothers Big Sisters as a mentor, John is also an active leader in our organization through the Big Recruitment Committee, LEADing Big, and Bowl for Kids' Sake.
KOENRAAD LECOT | Big Brother to Andrew since February 2017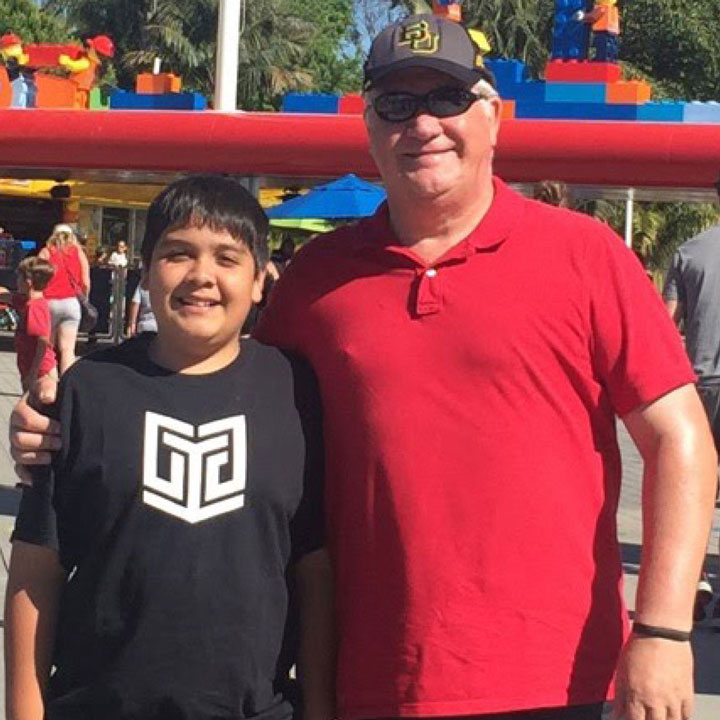 Koenraad has been Andrew's biggest support system through difficult times. Andrew wants to be a police officer, so when his parents weren't able to attend his cadet academy promotion, Koenraad made sure he was there for Andrew to cheer him on. Koenraad supports Big Brothers Big Sisters by donating his time and money; he even recruited his wife to be a Big Sister!
Big Sister of the Year Finalists
BONNY CHOU | Big Sister to Heather since April 2015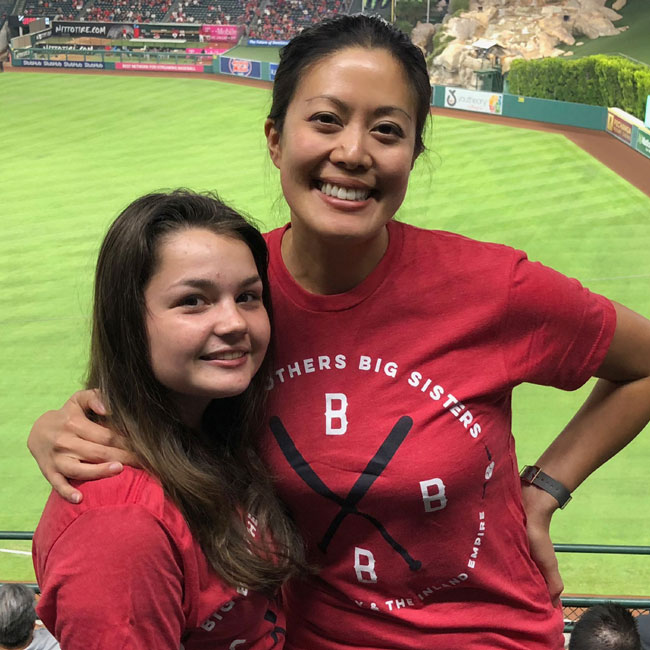 Despite growing in an unstable home environment, Heather has realized that her past doesn't have to define her future thanks to her Big Sister. With Bonny's support and motivation, Heather found her love for art, joined color guard and marching band, and enrolled in AVID and Upward Bound to figure out what she wants to do in life. This year Heather is graduating high school, happy and confident, with plans to enlist in the Marine Corps.
CATHERINE HELSHOJ | Big Sister to Julianna since April 2017
As the oldest of seven kids living under one roof, Julianna had to grow up fast and take on a lot of responsibilities to help care for her siblings and cousins. Catherine has given Julianna the chance to just be a kid again, getting her out of the crowded house to do things she's never done before like getting her nails done or enjoying a quiet, one-on-one lunch. Inspired by all the new things Catherine has shown her, Julianna now knows her potential is endless.
VALISA CARNEY | Big Sister to Alanna since May 2016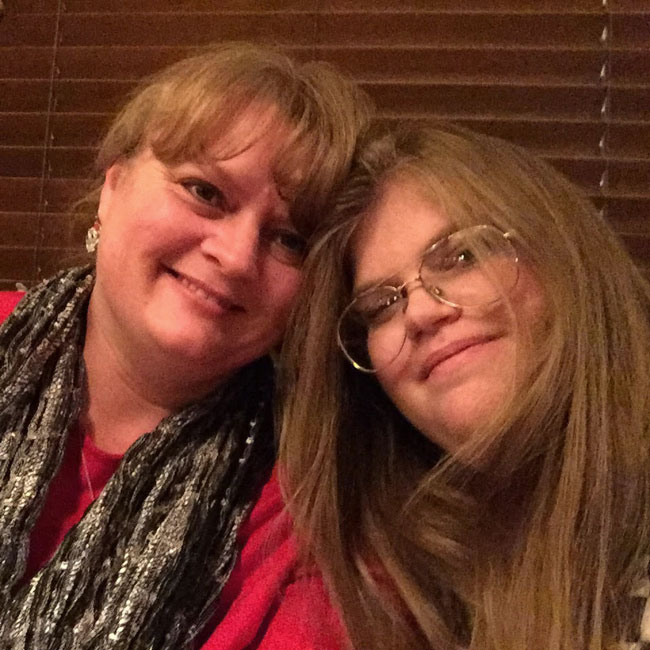 Valisa has helped Alanna during a lot of difficult times, from experiencing bullying to unstable housing. Through it all, Valisa's support for Alanna and her family has been unwavering. Even after moving to Redlands, Valisa regularly drives down to Orange County to be there for Alanna, always.
MARILYN STEMPER | Big Sister to Brisa since October 2013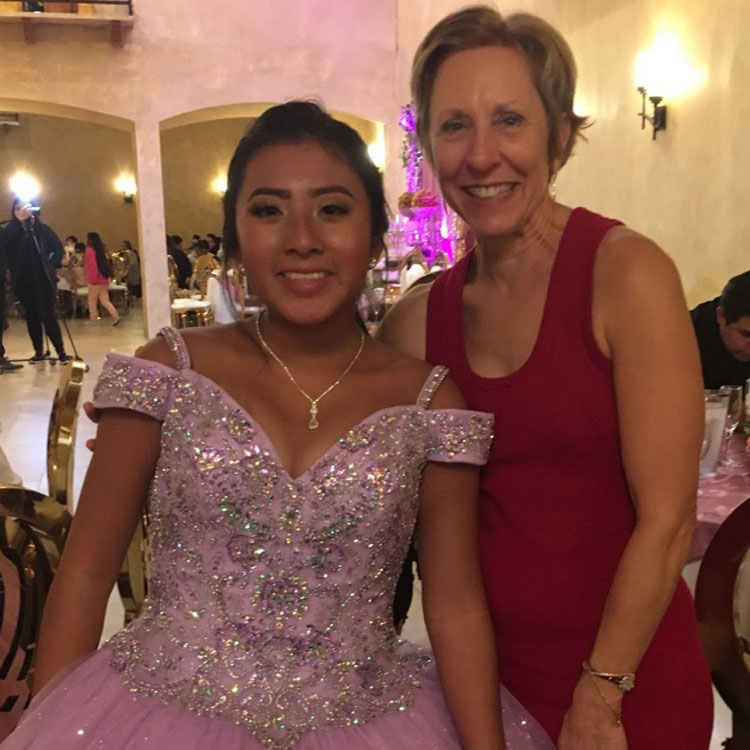 When Brisa's school counselor wouldn't enroll her in the honors classes she wanted her freshman year because they claimed she didn't meet the requirements, Marilyn went back with Brisa and refused to leave until they changed their mind. That year, Brisa earned a 4.0 GPA, and this year she's thriving in her AP classes and on track to achieve her dream of becoming a doctor.
JASMINE JOHNSON | Big Sister to Aaliyah since May 2017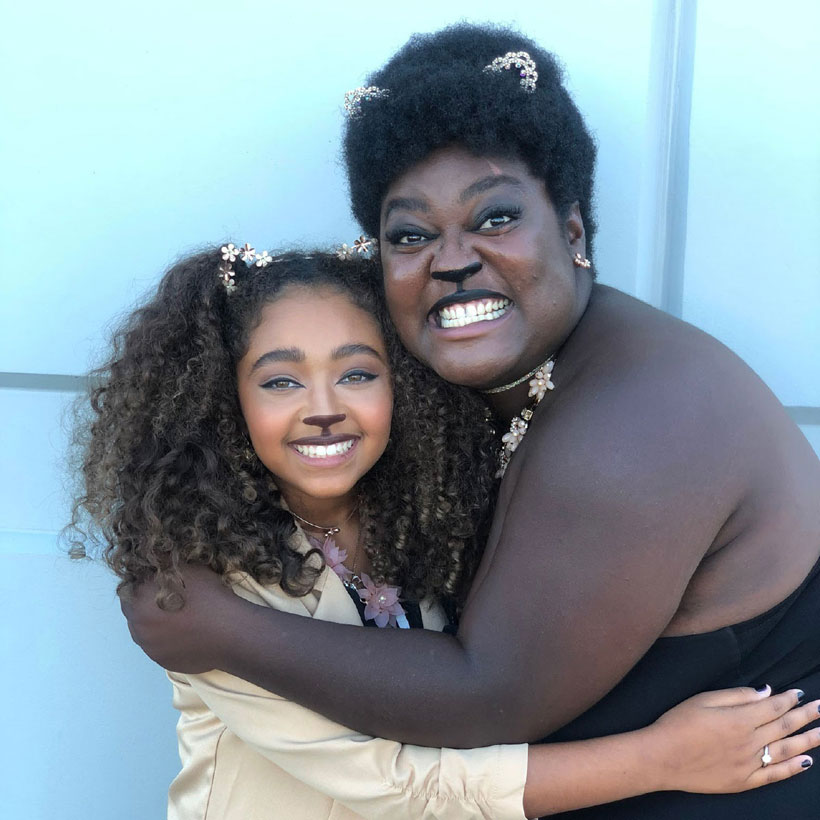 Jasmine is an incredibly inspiring mentor to Aaliyah because of the adversity she overcame in her own youth. As a champion of higher education, Jasmine has helped Aaliyah focus in school, challenging her to set goals that have improved her grades significantly. The match loves celebrating Aaliyah's academic achievements by going on special outings to Knott's Berry Farm or Disneyland.