Every year, Big Brothers Big Sisters recognizes two outstanding volunteers who have gone above and beyond as mentors. The 2021 Big of the Year finalists all have distinct stories and serve as advocates for the Big Brothers Big Sisters mission.
The two winners will be announced January 29 on Thank Your Mentor Day as part of National Mentoring Month.
Big Sister of the Year Finalists
ALICE RENDON | Big Sister to Adali since 2016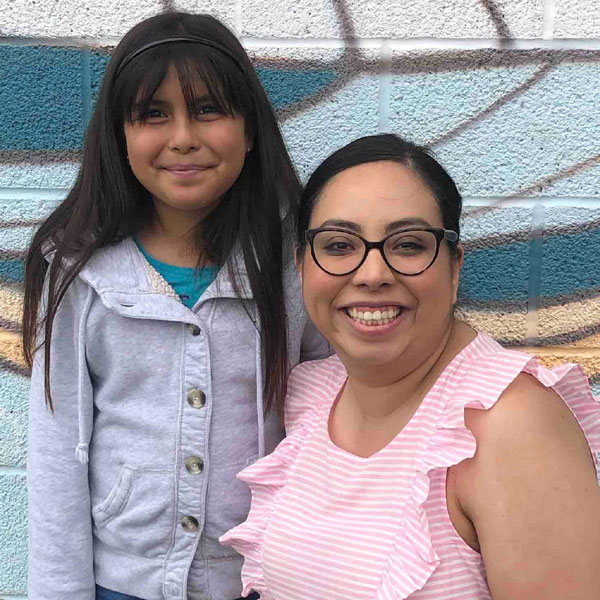 At the start of the pandemic, Alice was concerned about the toll quarantine could have on her Little Sister's mental health and academics like her reading level. Twice a week, she checked in with Adali to offer resources and a listening ear. This consistent source of support from Alice encouraged Adali to take on life's obstacles with a positive outlook and bravery.
AMANTHA WRITER | Big Sister to Lizbeth since 2018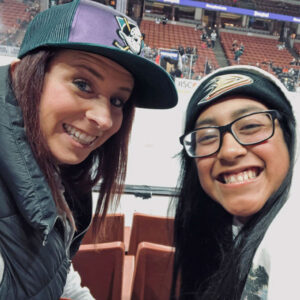 The simplest of moments, like sitting in the car singing karaoke, can have the biggest impact. By being a fun, caring mentor, Amantha restored Lizbeth's hope and trust. Despite moving to Arizona last year, Amantha continues to be there for Lizbeth, staying in touch through weekly video calls and regularly flying back to Orange County whenever her Little Sister needs her.
JENNIFER ARNOLDT | Big Sister to Jazelle since 2018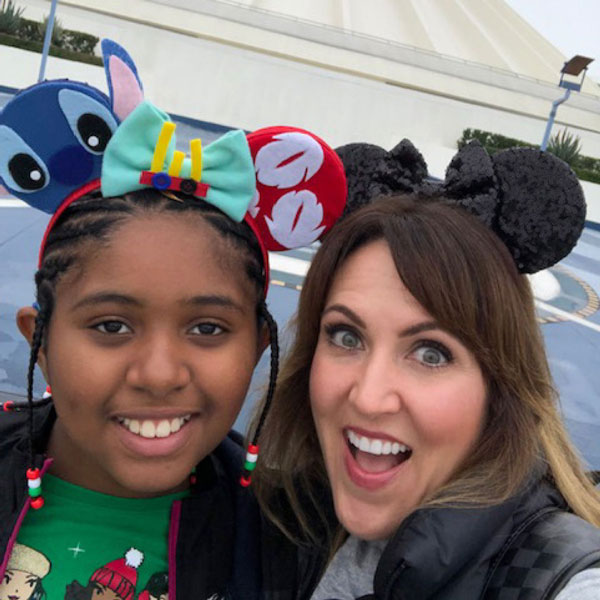 To build her Little Sister's self-confidence and strengths after she was bullied, Jennifer has leaned into difficult conversations and sought out resources to educate herself. As Jazelle continues to grow and excel academically, Jennifer is going to be by her side as a mentor, ally and support system.
JANE GO | Big Sister to Ashley since 2015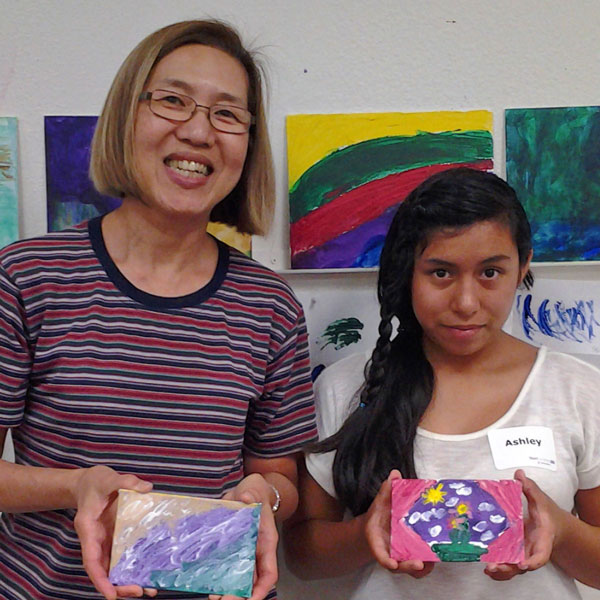 At the beginning of their match, Ashley didn't think college was in her future. Jane slowly helped Ashley challenge her own perspective about her future and what she is capable of accomplishing. Jane encouraged her to attend events hosted by Big Brothers Big Sisters focused on college and career as well as philanthropic events like food bank trips and beach cleanups. Today, Ashley is excitedly pursuing higher education.
BROOKE ABEL | Big Sister to Arelenne since 2018
Arelenne's confidence has grown so much since meeting Brooke that she recently made a presentation about the importance of mentorship to her entire elementary class. During the pandemic, Brooke ensures Arelenne's family has the resources they need, such as WiFi for Arelenne to go to school online. Brooke is also a member of the Big Recruitment Committee and is an active attendee at Big Brothers Big Sisters events.
Big Brother of the Year Finalists
CHRIS PYON | Big Brother to Angel since 2015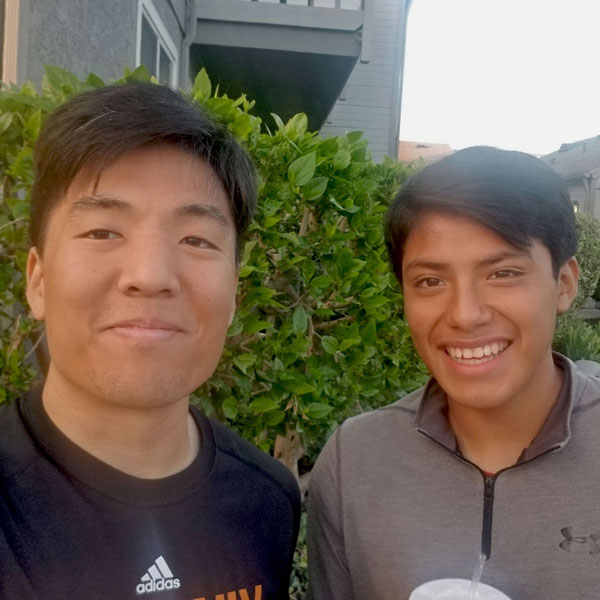 Chris introduced Angel to his love for basketball, a sport he once thought he couldn't play due to a physical disability. Chris encouraged Angel to practice and started to see his confidence and skills grow. These days Angel plays on his school's team and his teammates look to him as a mentor. Chris is Angel's biggest fan, attending all his basketball games and taking him to weekly tutoring classes to prepare Angel for college.
TAYLOR DANCE | Big Brother to Edson since 2018
Taylor has taught his Little Brother Edson, who once struggled with showing his emotions, that he is there for him to talk about feelings, goals and life. Once, Taylor set up a community fundraiser to purchase football equipment so Edson could realize his dream of playing in high school. Taylor is an outspoken advocate for youth mentorship among friends and coworkers, and he has raised hundreds of dollars to recruit more mentors.
PERRY ALLISON  |  Big Brother to Tyler since 2018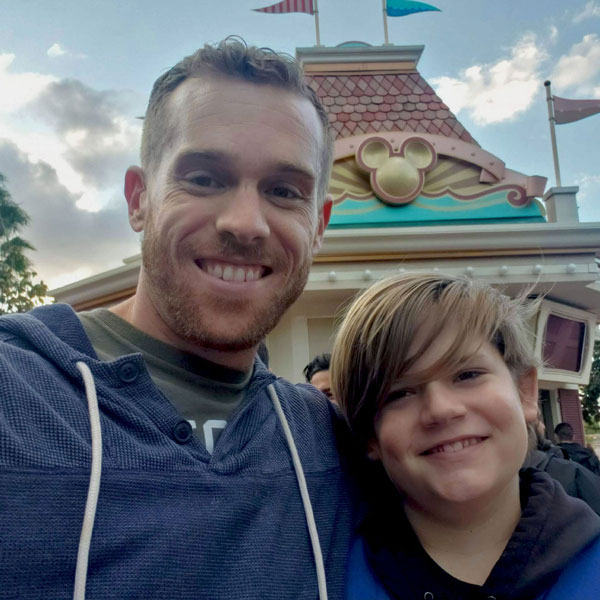 Perry and Tyler share similar backgrounds when it comes to family and home life. Drawing on his own experiences, Perry leads by example and reminds Tyler that through hard work, determination and kindness, you can create a brighter future for yourself. Perry owns a fitness business, and during the holidays he and his employees donate necessities and gifts to other Littles and their families in our program.
WILLIAM BURROUGHS | Big Brother to Andrew since 2018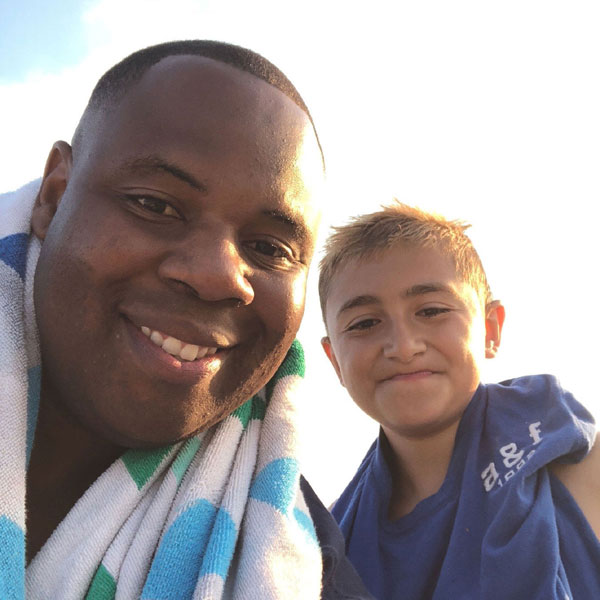 When he was first matched, Will's Little Brother was having a difficult time at school. Will immediately stepped in to help Andrew's mother speak with his teachers and come up with a new learning plan that met Andrew's specific academic and emotional needs. He also motivated Andrew to achieve small goals and set fun rewards for him to strive towards. Andrew is back on track and passing all his classes, and he even asked Will to be the one to drop him off on his first day of middle school.
ADAM MONSON | Big Brother to Dominic since 2016
Adam has encouraged his Little Brother to try new and exciting activities to motivate him in school and give him a more positive outlook on life. Dominic says that Adam is the person who helped him become who he is today because he has been a safe person to escape to when he was having trouble at home or school. Now a senior, Dominic is an A and B student and plans to enlist in the Navy after graduation.