Every year, Big Brothers Big Sisters recognizes two outstanding volunteers who have gone above and beyond as mentors. The 2022 Big of the Year finalists all have distinct stories and serve as advocates for the Big Brothers Big Sisters mission.
The two winners will be announced January 27 on Thank Your Mentor Day as part of National Mentoring Month.
Big Sister of the Year Finalists
AMY ELLIS | Big Sister to Esmeralda since 2016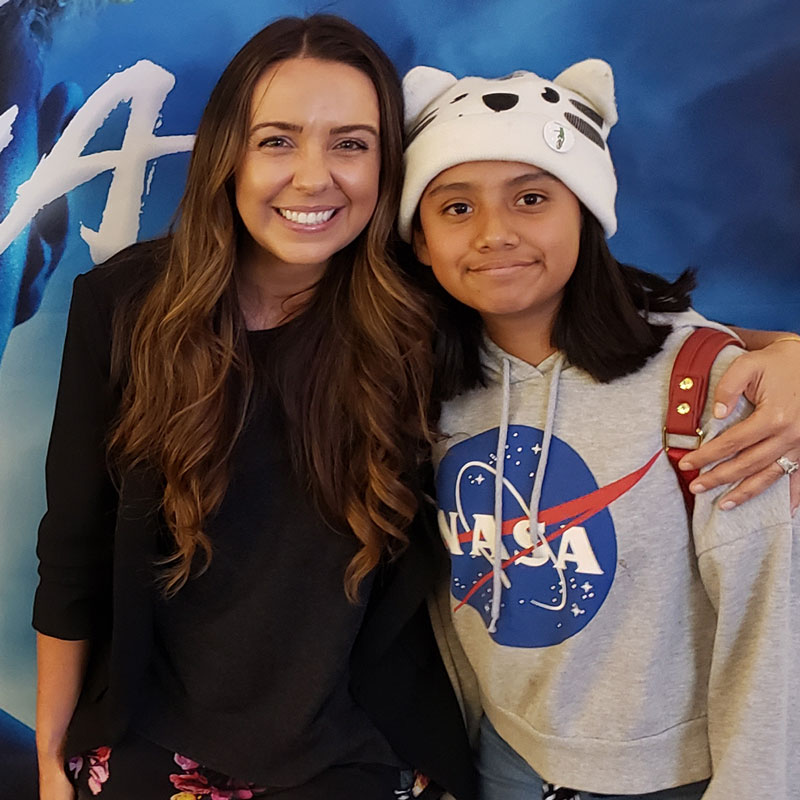 After noticing the pandemic was taking a toll on Esmeralda's grades and mental health, Amy stepped up and started weekly check-ins to help her Little Sister with homework and give her some much needed one-on-one time. Now, Esmeralda is back on track academically and thriving in her first year of high school. In addition to supporting her own Little, Amy also helps other BBBS children and their families by fundraising and donating presents to our annual Holiday Gift Drive.
JENNIFER DETLEFSEN | Big Sister to Ariana since 2019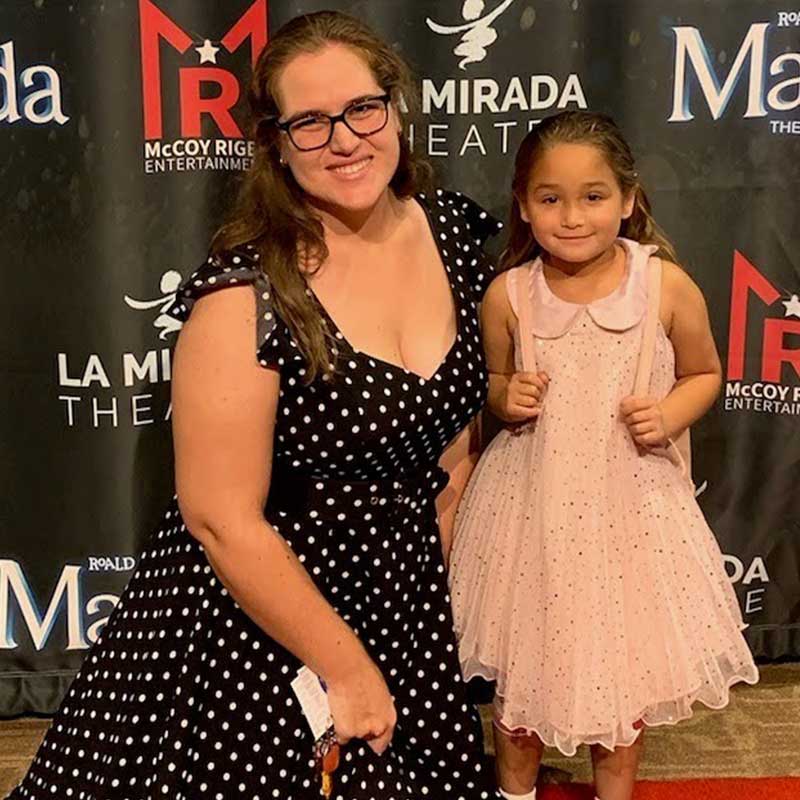 Jennifer has made it her priority to provide Ariana a safe and trusting environment to grow and explore the world. She has introduced Ariana to many new places and experiences, from seeing her first play to visiting the San Diego Zoo. Throughout 2020—a difficult year for so many—Jen made it a point to check in with Ariana daily so she wouldn't feel alone. She also donated more than $2,000 worth of grocery gift cards for BBBS families to have a quarantine holiday dinner.
MAYRA SANCHEZ | Big Sister to Brisceyda since 2018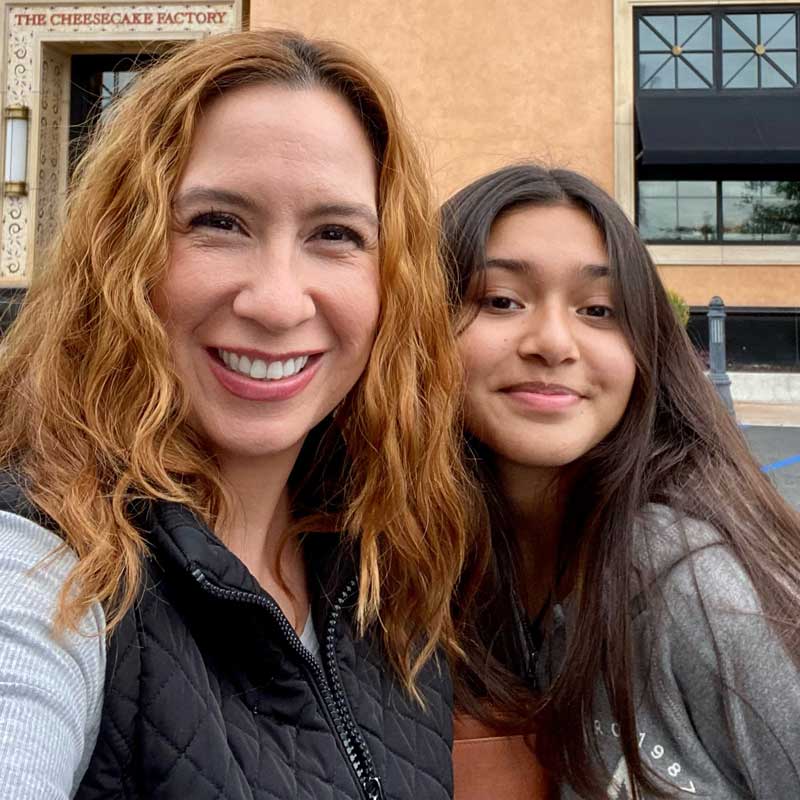 For more than three years, Mayra has been the consistent, guiding light that Brisceyda needed to get her through difficult times. Whether her Little needs extra support navigating school work, health issues, or loneliness, Mayra is always there to jump in whenever Brisceyda reaches out. Mayra is also a passionate advocate, empowering current and potential volunteers by sharing her mentorship journey with others.
MONICA DA RE | Big Sister to Valeria since 2016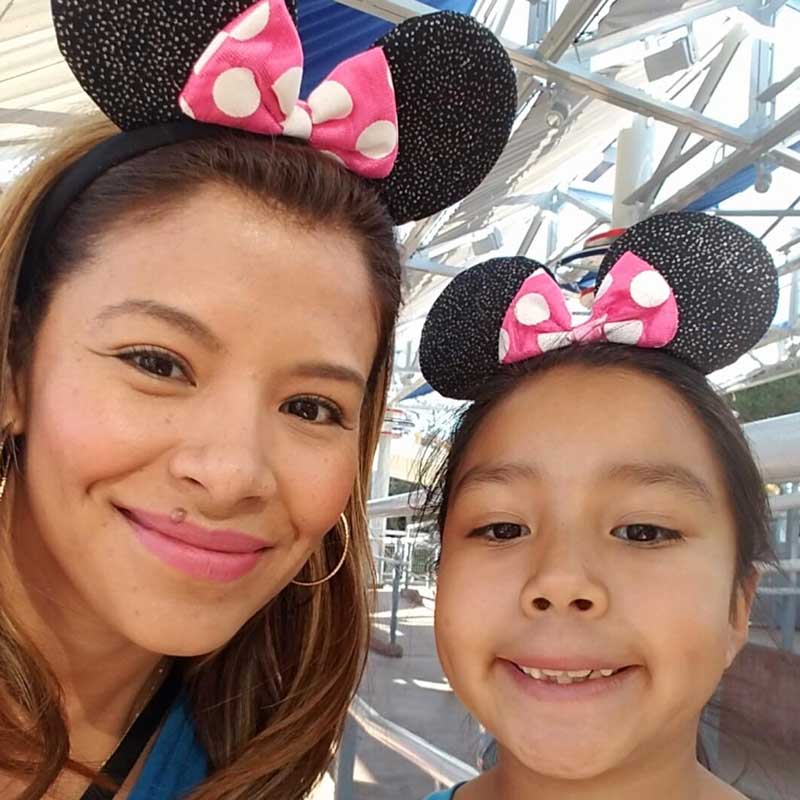 Monica has been a patient and compassionate mentor to Valeria since the start of their match. She is happy to meet her Little where she is at, like when she encouraged Valeria to write her messages in a shared journal so she felt more comfortable expressing her feelings. Despite moving up to San Bernardino County, Monica still continues to be there for Valeria, driving down often to hang out with her Little Sister.
SAMANTHA LEONARD | Big Sister to Miranda since 2018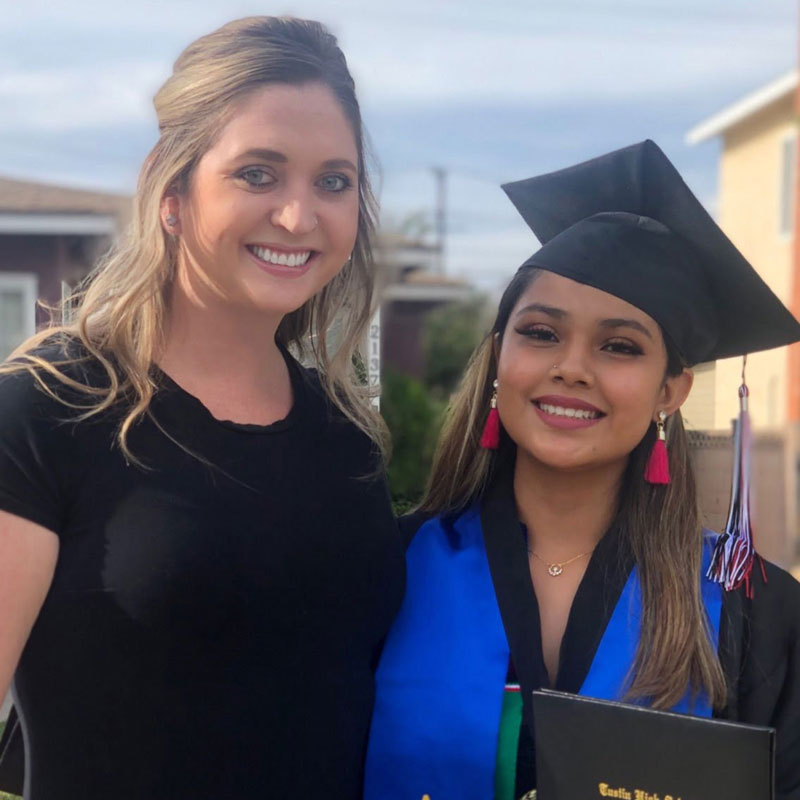 Miranda experienced several difficult life events at an early age, and she began losing the motivation to dream big for her life. Samantha was the positive presence Miranda needed to help ignite her potential. With her mentor's encouragement, Miranda graduated high school last year and is now studying to be a sonography technician at Orange Coast College. Samantha also serves on our Big Recruitment Committee to find more mentors for promising youth like Miranda
Big Brother of the Year Finalists
BRAULIO MORENO | Big Brother to Skye since 2019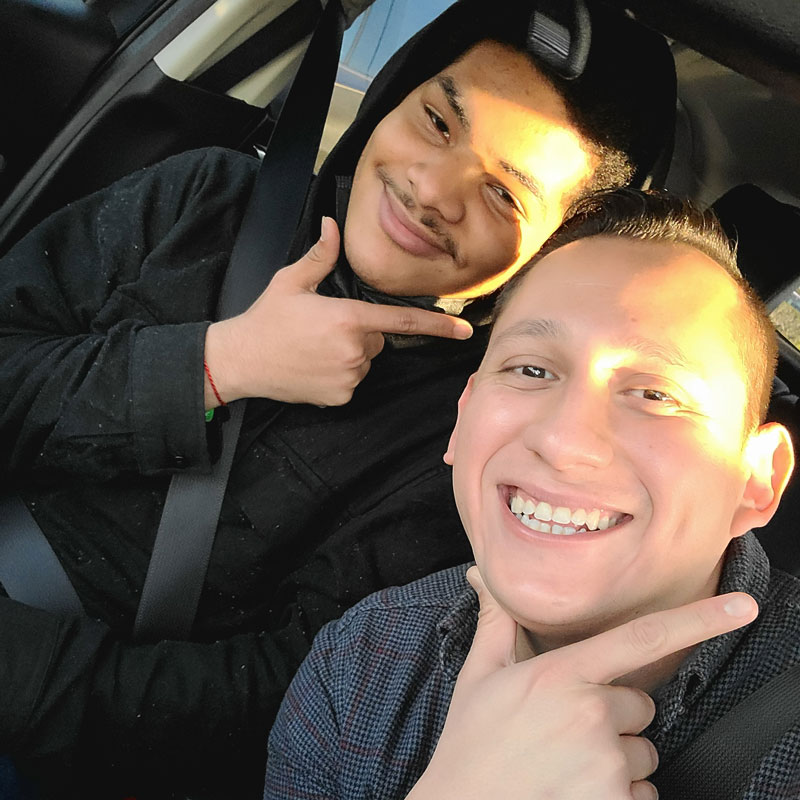 Braulio and Skye share similar childhood backgrounds and have had to face similar life challenges. Drawing on his own experiences, Braulio leads by example and encourages Skye to push through adversity with a positive attitude. With consistency and compassion, Braulio has helped Skye improve academically, socially, and he always ensures his Little's mental health is the top priority.
CONNOR HALSTED | Big Brother to Jacob since 2019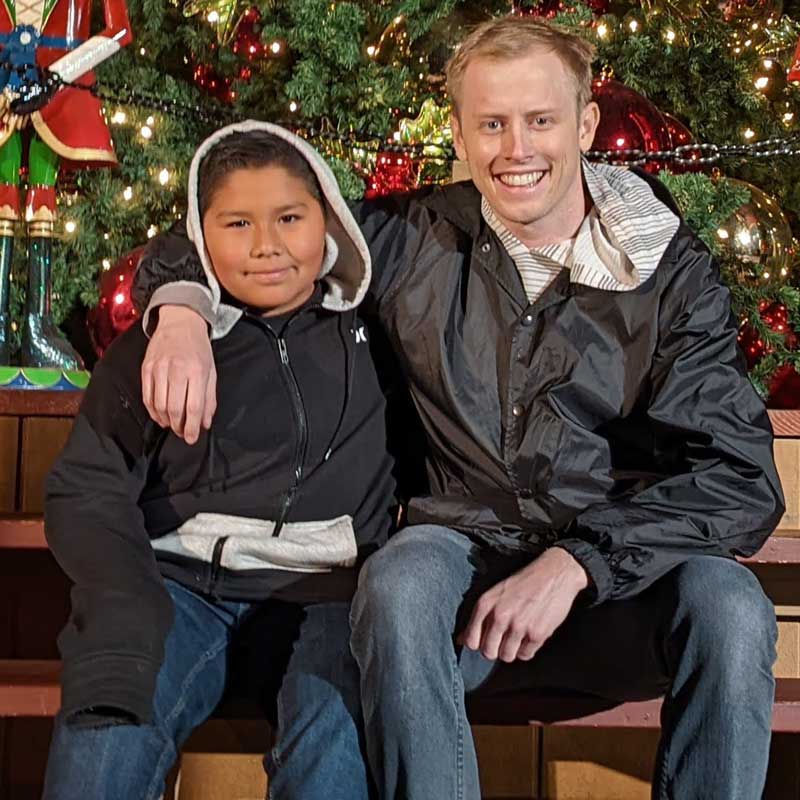 Connor is the consistent male figure Jacob needed in his life. At the start of their match, Jacob was struggling to maintain his grades and was being bullied at school. Connor helped Jacob improve academically by reading with him and doing study sessions together. Now, Jacob is reading above his grade level! Connor is also an active member on the Big Recruitment Committee.
MICHAEL JUSTINIANO | Big Brother to Adrian since 2019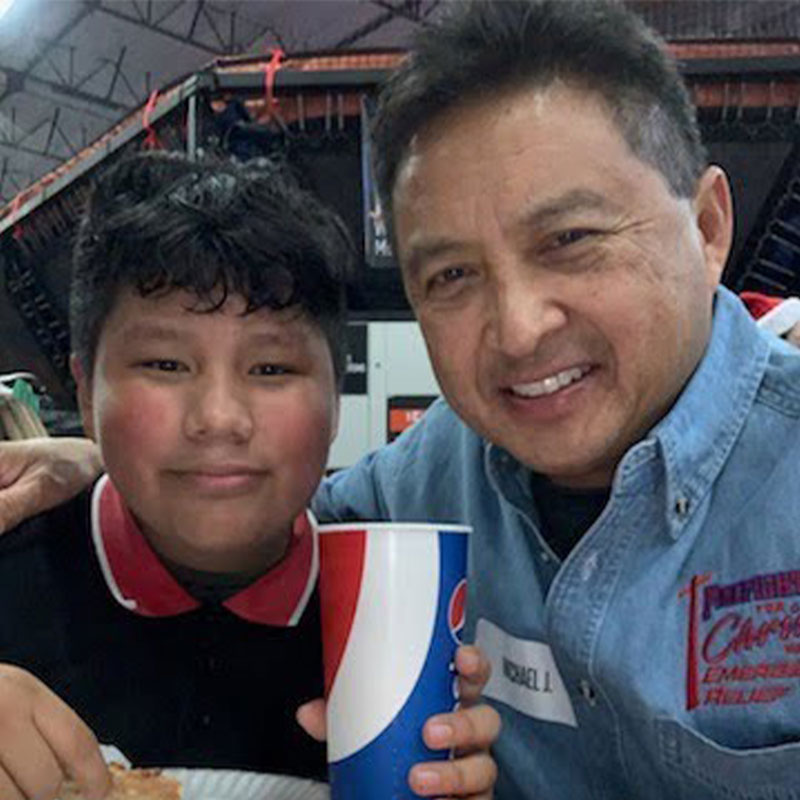 To build his Little's self-esteem and mental health, Michael likes to take Adrian on very intentional outings, from volunteering together to being physically active. Empowered by the confidence Adrian got from these outings, he recently joined the freshman wrestling team. Now that Adrian is in high school, Michael has started opening doors to a variety of career paths so Adrian knows he has his mentor's support to pursue the career of his dreams.
STEVE GUZMAN | Big Brother to Fabian since 2019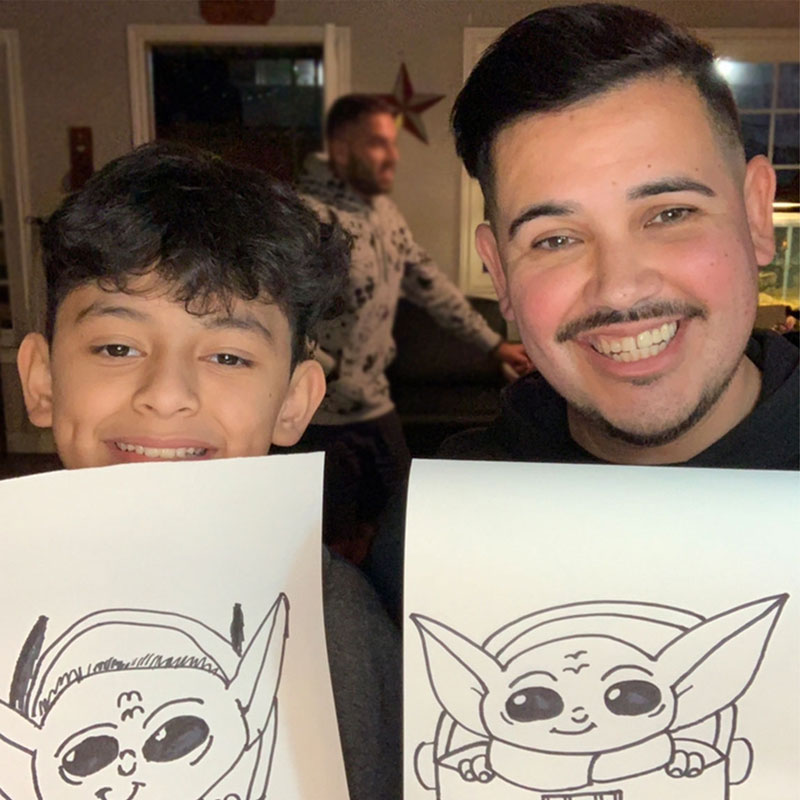 As one of six children in his family, Fabian needed a mentor who could give him the one-on-one time he was lacking at home. Fabian said he wished for a Big Brother just like Steve. Steve has made Fabian a priority in his life, exposing him to many new experiences that have helped him develop into a curious, confident child. As one of our Big Pride ambassadors, Steve is passionate about recruiting more LGBTQ+ mentors for our youth.
ZACHARY STANGLE | Big Brother to Elijah since 2013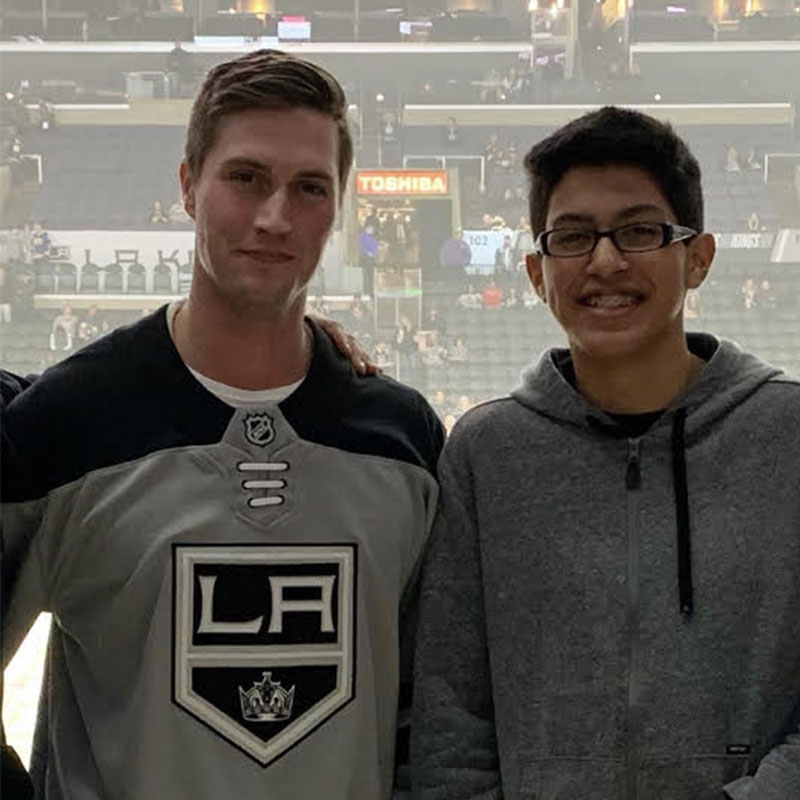 Zachary has been the patient, inspirational role model Elijah needed to step into his potential. Zachary knows firsthand how powerful higher education can be and was determined to motivate his Little Brother to dream bigger for his future. Now Elijah is a senior in high school and is pursuing college and career options he once thought out of his reach thanks to his Big Brother's support and encouragement.