At Big Brothers Big Sisters, one person can have the biggest impact on the community by investing their time in human connection. Youth mentorship is a proven solution to breaking the cycles of disconnection, incarceration and poverty in our communities, but one-third of the nation's youth are growing up without a positive role model.
Whether you're an intern or a retiree, a college student or a corporate executive, here are three ways to volunteer in Orange County as a mentor with Big Brothers Big Sisters.
Three Ways People From All Walks of Life Can Volunteer in Orange County
Volunteer Opportunities for Individuals 18 Years of Age or Older
Traditional Mentoring Program
Every child is born with endless possibilities for a bright future. For a few hours twice a month, volunteering as a Big Brother, Big Sister or Big Couple can ignite a child's potential and introduce them to new hobbies, interests, ideas and perspectives. Sometimes it's as simple as going out for lunch, cheering on the sidelines at a sporting event, or just taking a walk together.
"It's not about when you're there for your mentee, it just matters that you are there," said Big Brother Adam Monson. "When people ask me about the program, I usually say that no one has time, Bigs just choose to make time."
In Orange County, there are hundreds of children in need of a mentor, a role model, a friend. Individuals interested in becoming a Big volunteer in Orange County are invited to attend an informational session to learn more.
Volunteer Opportunities for College Students
College Bigs Mentoring Program
For many high school graduates, educational and economic barriers can create a tumultuous post-grad journey. Recently launched by Big Brothers Big Sisters, the College Bigs program gives local college students the opportunity to volunteer in Orange County as mentors to high school youth.
Mentors meet up with their mentees once a month to give an inside look at college life and provide guidance from their own post-grad experiences.
"My own experience as a first-generation college student is what inspired me to serve as a mentor for the College Bigs program," said Jocelyne Munoz, a mentor at University of California, Irvine. "I am grateful for the mentors I had in my own life from peers to teachers and counselors. I hope my time dedicated to this program will make a difference in the lives of others and help get more first-generation students to college."
Volunteer Opportunities for Employees
Workplace Mentoring Program
Employees value a job that can give them a sense of purpose within their community, and bringing volunteer opportunities into the workplace is an ideal way for employers to engage their staff and boost company morale. There are many ways professionals can volunteer in Orange County, including serving as a corporate mentor to a local student.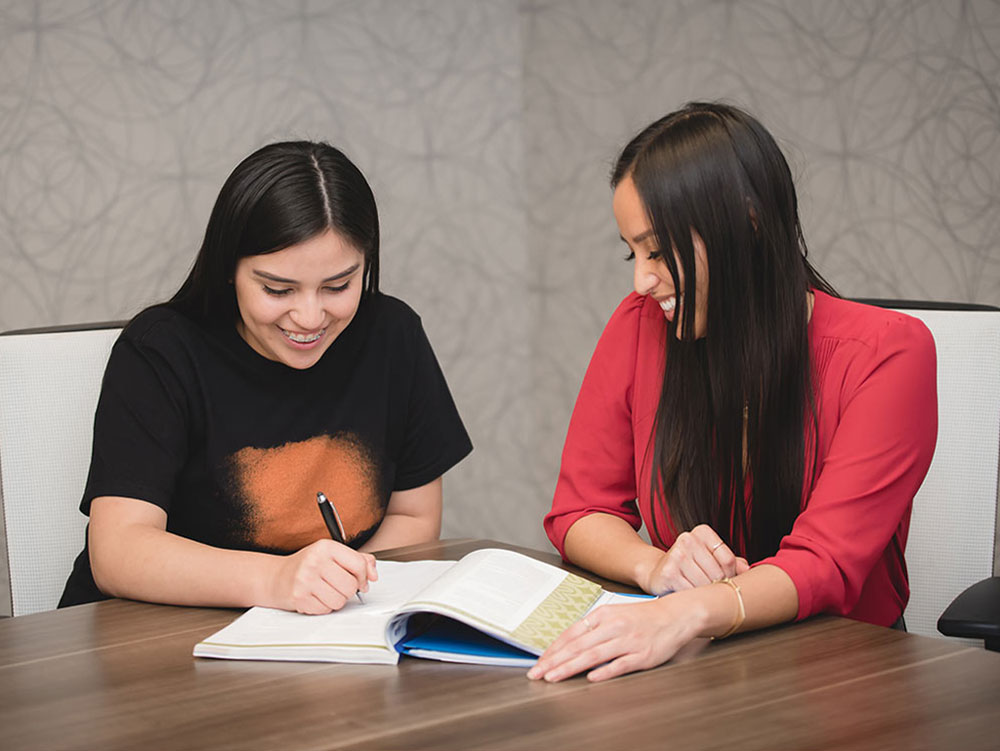 Focusing on college and career readiness, the Workplace Mentoring program facilitated by Big Brothers Big Sisters connects employees at participating companies with high school students who are eager to explore careers they never imagined possible for themselves. Corporate mentors meet with their mentees once a month for one-on-one time and collaborative group activities.