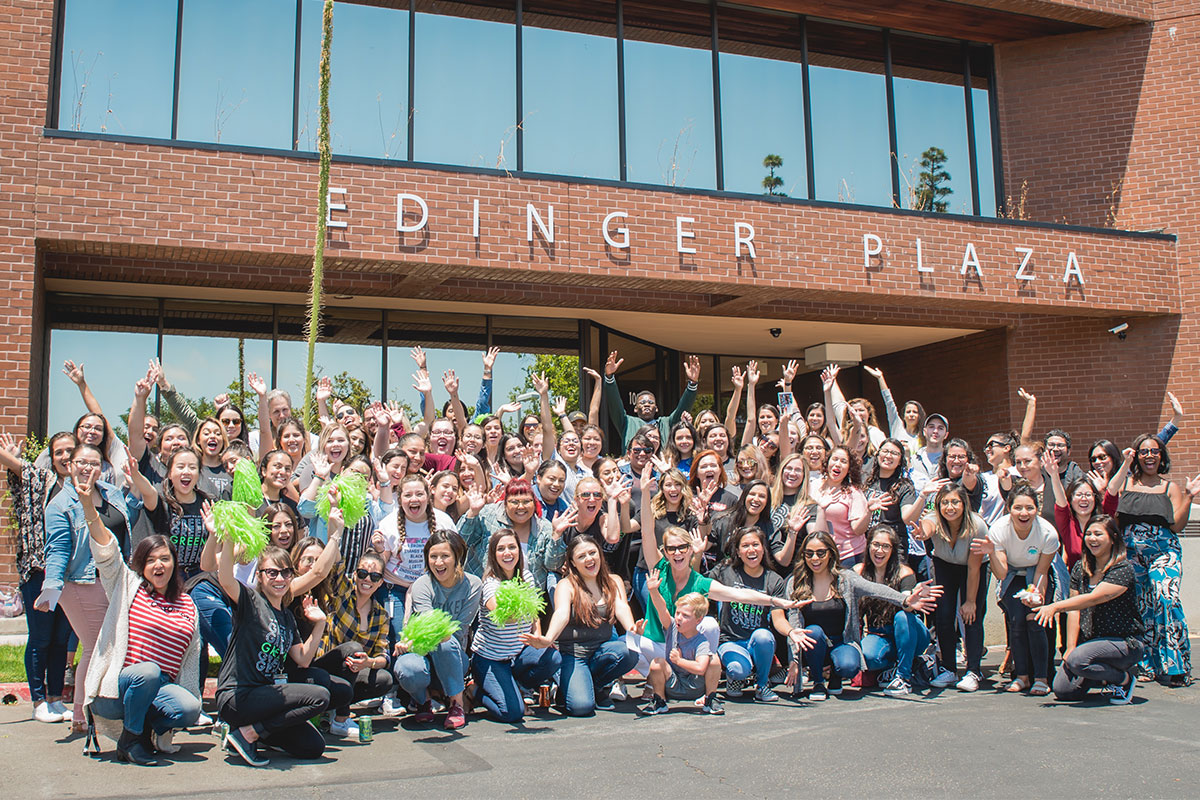 SANTA ANA, Calif. (Dec. 7, 2018)
–
Big Brothers Big Sisters is proud to be named one of the 2018 Top Workplaces by the Orange County Register. The agency is one of 140 companies in the county to receive the designation this year.
The youth nonprofit has a forward-thinking culture that embraces its mission of one-to-one mentoring through the professional development and engagement of team members. As a strengths-based organization, Big Brothers Big Sisters emphasizes cross-departmental collaboration and has implemented an internal mentoring program to support the onboarding process for new hires. Through this initiative, new employees are matched with a current team member based on their Gallup StrengthsFinder assessment in an effort to provide guidance during the first few months on the job. A monthly all-star recognition program also rewards the outstanding work of employees with paid time off, reserved parking and gift certificates.
In addition, a slate of progressive employee benefits and perks helps the agency attract top local professionals. Flexible hours, work-from home opportunities, generous paid time off, monthly taco lunches, social events and a wellness committee are just a few of the approaches the nonprofit offers to develop a thriving work environment.
"The Top Workplaces honor is a testament to our dynamic team of passionate and hardworking professionals," says Sloane Keane, CEO of Big Brothers Big Sisters. "Our employees personify our core values of dynamism, trust, unity, balance and empowerment, not only in the workplace but throughout the entire community of Orange County as they advocate on behalf of children in need of mentors."
Companies are evaluated for the Top Workplaces designation solely based on employee feedback gathered through a third-party survey administered by Energage, LLC, a research firm that specializes in organizational health and workplace improvement. The anonymous survey measured several aspects of workplace culture, including alignment, execution and connection. This is the second consecutive year Big Brothers Big Sisters has received a place on the Orange County Register' list.
About Big Brothers Big Sisters of Orange County and the Inland Empire
Big Brothers Big Sisters believes that with the support of a caring mentor, every child has the ability to achieve his or her full potential. It is the nation's largest donor- and volunteer-supported mentoring organization, serving a quarter-million children annually. Based in Santa Ana, Calif., the Orange County agency was incorporated in 1958 and works as a local extension of the national effort to make professionally supported, one-to-one matches between mentors ("Bigs") and youth facing adversity ("Littles"). Together with the Inland Empire agency, which opened its doors in 2013, the local organization annually serves more than 3,500 children annually through programs that help youth avoid gang violence and substance abuse while working toward high school graduation and long-term, sustainable independence. For more information visit
ocbigs.org
or follow Big Brothers Big Sisters on
Facebook
,
Twitter
and
Instagram
.
###