Every year, Big Brothers Big Sisters recognizes two outstanding volunteers who have gone above and beyond as mentors. The Big of the Year winners are announced on Thank Your Mentor Day, part of National Mentoring Month.
Alice Rendon, 2021 Big Sister of the Year
BIG SISTER TO ADALI SINCE 2016
Alice Rendon has been named the 2021 Big Sister of the Year for being a consistent, shining light in her Little Sister Adali's life, as well as a beacon of hope throughout our community.
Adali was just eight years old when she met her Big Sister Alice, and she was in need of a friend who could open her eyes to new possibilities for her future. Alice introduced Adali to a new, creative way of thinking—through art. Every month, the two tackle a different project together, from jewelry making to photo collages, always using recycled materials to teach Adali the importance of taking care of our environment. Having this new outlet has helped Adali become more confident in her abilities.
When Alice received some difficult news about her health in 2019, Adali was compassionate and understanding, becoming one of Alice's biggest supporters during this tough period. Alice says Adali was a bright light in her life at a dark time, and it's her relationship with Adali that motivates her to stay positive and strong.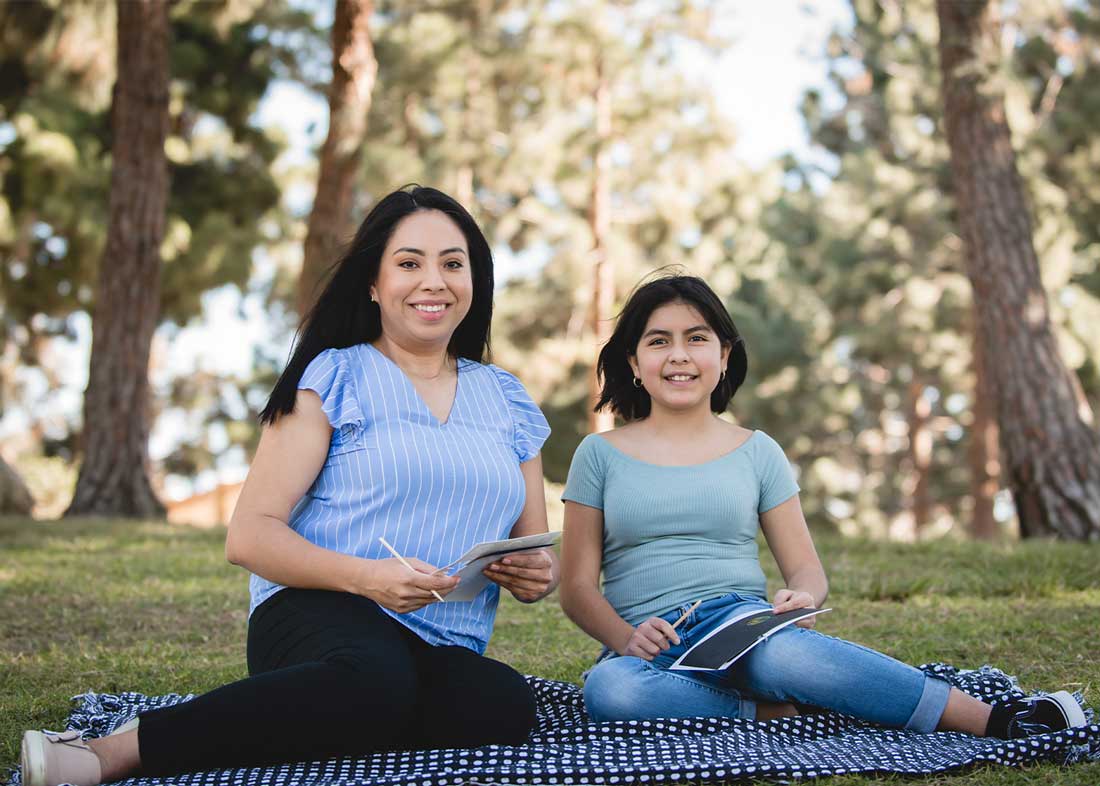 Even through the pandemic and having to make the switch to virtual outings, Alice and Adali continue to be there to support each other. They have weekly video calls and Alice has set up fun reading challenges and art projects to keep Adali motivated in school and mentally healthy during quarantine.
"My relationship with Adali has impacted my life in many ways, from eating better to facing personal fears," Alice said. "The biggest impact has been looking at my life through a larger lens and creating long-term goals for myself. [Adali] is one of the main reasons I went back to school to earn my degree in public policy. I aspire that one day I can be a positive figure to others in the future like she has been to me."
Within our larger community of Bigs, Alice is eager to attend match events and get to know other Bigs and Littles. Alice participates in our agency's mentor support forums, where she is able to give valuable advice to other volunteers and show them that you can be a great Big Sister or Brother if you remain dedicated and consistent to your Little, no matter what life throws your way.