Every year, Big Brothers Big Sisters recognizes those outstanding volunteers who have gone above and beyond as mentors. The Bigs and Littles of the Year winners are announced on Thank Your Mentor Day, part of National Mentoring Month.
Mitchell Thatsanaphonh and Jason have been matched for over nine (9) years. Mitchell has consistently gone above and beyond for his Little Brother, Jason, showing a true commitment to their relationship and helping him grow into a confident and successful young man.
Kristin Ellsworth and Yaretzi have been matched for more than two (2) years. Kristin has demonstrated a true dedication to her Little Sister, Yaretzi, regularly investing in, and guiding her as she navigates some of life's most difficult challenges.
These are their stories.
Mitchell Thatsanaphonh and Jason
Matched 2014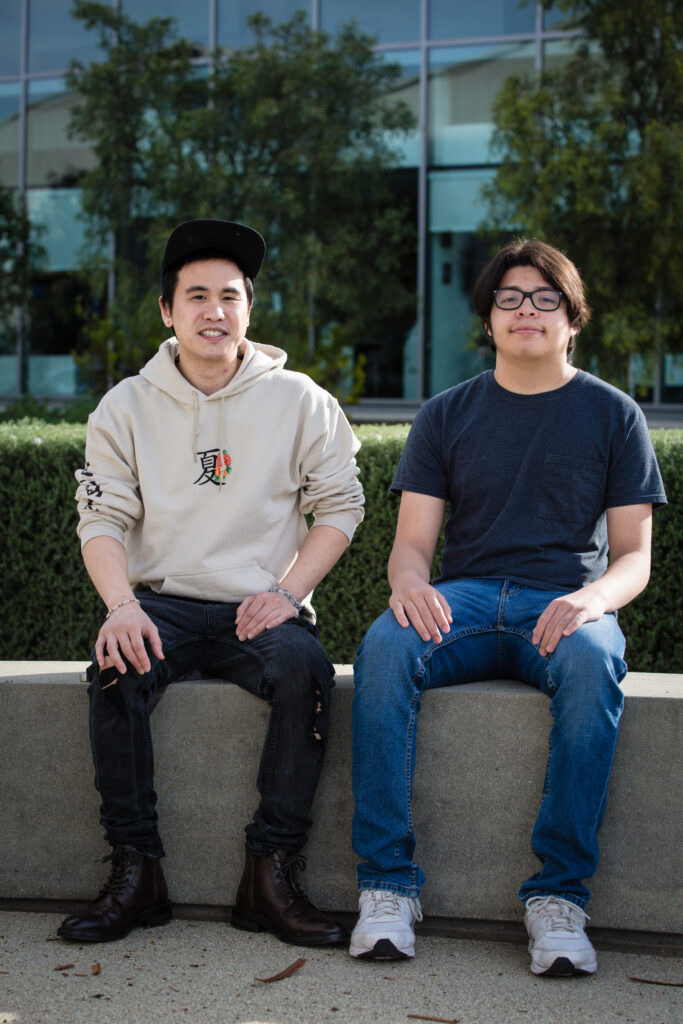 Jason was six (6) years-old when he walked in the door at Big Brothers Big Sisters. His mother, Norma, was struggling to raise three rambunctious and energetic boys by herself and knew that Jason could really use the guidance and attention of a positive male role model. Enter Mitchell, then a 21 year-old who wanted to "give back and make a difference".
Mitchell knew firsthand how hard it could be when you didn't have someone in your corner. "I didn't come from a perfect home or a perfect background" Mitchell recalls, adding "I wish I would have had someone by my side to help me figure out who I was and so I signed up to be a mentor so I could be that person for someone else."
On August 25, 2014, Jason and Mitchell were officially matched! Nine years later, Jason (now fifteen (15) years-old) isn't so little anymore but their bond as bigger than ever.
"Life without Mitchell would be a lot more boring," said Jason, "but, yes, it's been beneficial…as we continue to be friends in the future, I can see myself benefiting from the advice he [Mitchell] can give because he's already experienced that."
Their relationship, forged through the storytelling of movies, has allowed them to relate on a deep level despite their very different personalities and seasons of life. This bond was essential to Jason during the COVID-19 pandemic, as distance-learning and stress began to affect him both academically and emotionally. He stopped "zooming-in" for school and distanced himself from all his relationships. But Mitchell continued to find a way to connect with Jason, consistently reminding Jason that they could get through this together.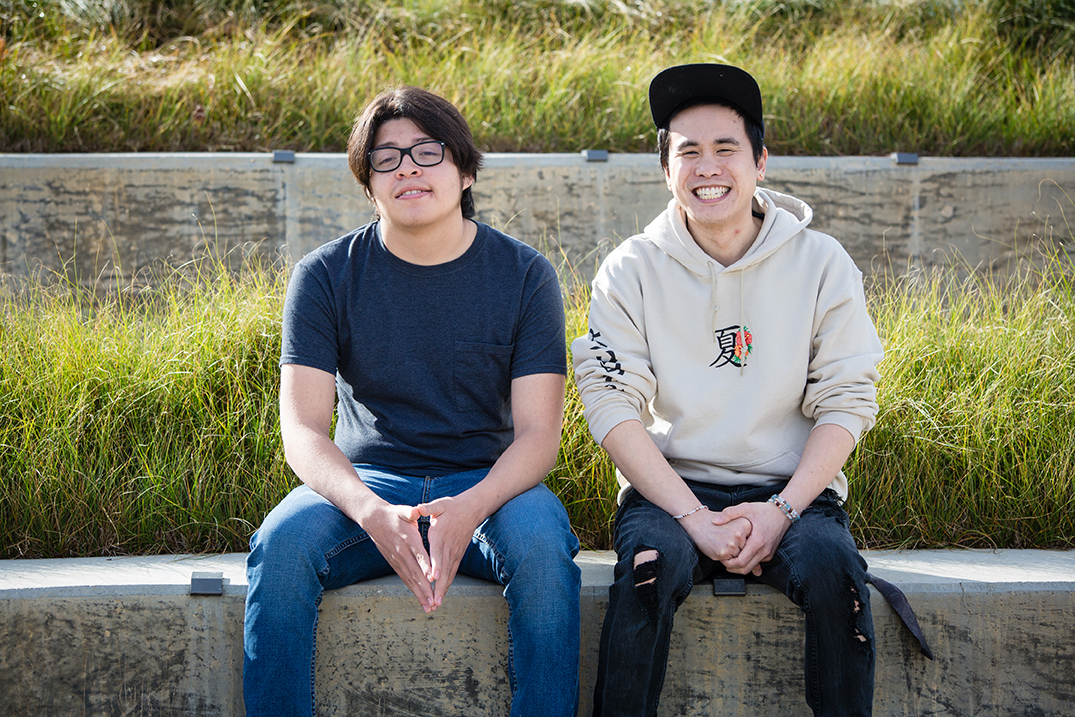 "It's about being consistent in these kids' lives," Michell said. "It's about letting them experience life, ask questions, and give opportunities for these kids to experience something outside of their own little world".
When asked to describe his feelings about the relationship, Jason said, "I'm not good at describing this kind of thing…but the fact that he's been by my side for nine years is just…amazing!"
The mentoring experience has had such a profound impact on Jason, that he has joined our Workplace Mentoring Internship program with Willis Towers Watson, where he hopes to gain–in his words–the "confidence and skills needed to reach greater goals and opportunities".
Mitchell is also a consistent champion for Big Brothers Big Sisters, and of the mentoring movement at large, representing our agency in #BigPride campaigns celebrating LGBTQ mentors and mentees and now mentoring newly matched Bigs through our Bigs Mentoring Bigs program.
This mentorship relationship exemplifies what mentorship is all about; the daily, mundane but important moments that make all the difference. For these reasons and many more, we are pleased to award this year's Bigs and Littles of the Year award to Mitchell and Jason!
---
Kristin Ellsworth & Yaretzi
Matched Since 2020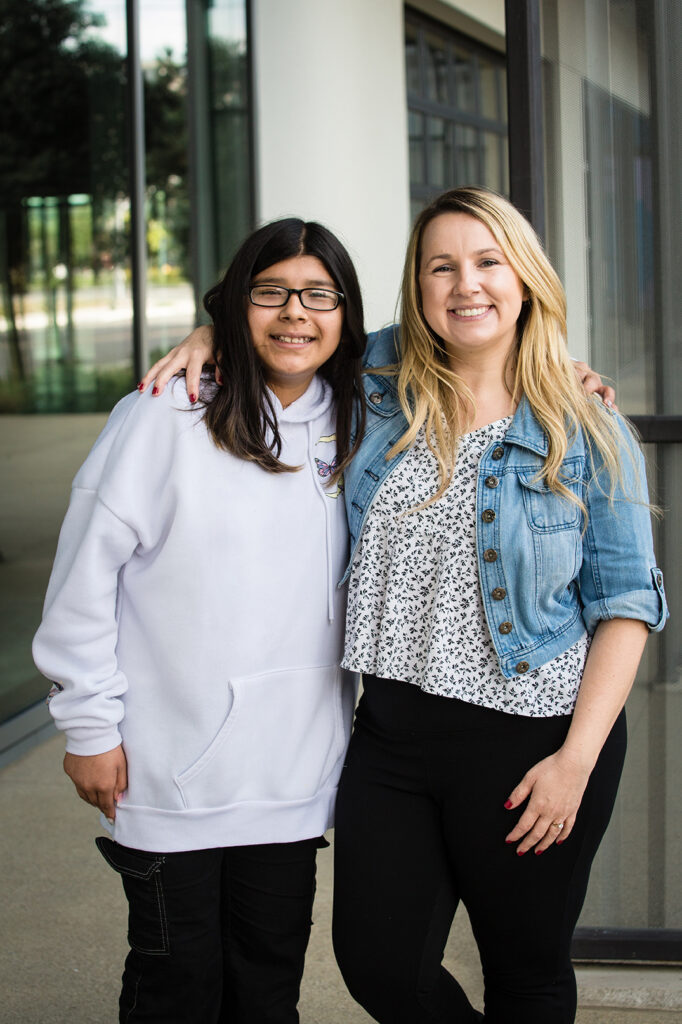 Kristin and Yaretzi's match started off in the middle of a global pandemic in August of 2020. Yaretzi's mother brought her to Big Brothers Big Sisters in hopes that a mentor would help her "get along with her older sister" and help with some "behavioral issues at home". On top of this, Yaretzi was showing no interest in school and her grades had plummeted.
Something was going on in the life of this 10-year-old girl which she was having a hard time expressing.
The one constant in her life was her father – the only person who she felt truly understood her. But she needed someone else to confide in, to help her process the complex emotions and anger she felt, and to be there for her when she felt alone. In other words, Yaretzi needed a mentor.
"I was very excited when I learned I was going to be matched," said Kristin, "I learned that Yaretzi and I had a lot in common and I couldn't stop thinking about all the outings we were going to get to go on. There was a little bit of nervousness, but much more excitement in meeting this little girl".
"The first 3-6 months were tough", Kristin recalls. Her initial focus was creating a safe environment for Yaretzi to feel comfortable to express herself which was "not an easy task given that we were in the middle of a global shutdown". Kristin was consistent, organizing outings and activities, texting weekly, and staying in constant communication with Yaretzi's mom. Slowly but surely, Yaretzi began to open-up. With the trust she felt, and the help she knew she would get from Kristin, her grades began to improve and was excited to share what she was learning at school.
Then, in August 2021, tragedy hit. Yaretzi's father passed away due to complications related to COVID-19. This devastated Yaretzi, but in a self-protective response she refused to show any emotion. Upon hearing the news, Kristin rushed to be near her Little. The moment Yaretzi saw Kristin, she ran to her arms and sobbed. All Kristin could do at that moment was to give her Little a strong hug and let her know that she wasn't going to let her go.
Yaretzi's healing journey hasn't been easy, but with Kristin by her side, she has been able to feel joy and wholeness once again. This tragedy has also strengthened the bonds which Kristin has with Yaretzi's entire family; bringing meals and groceries, even taking Yaretzi and her sisters shopping for "back to school supplies".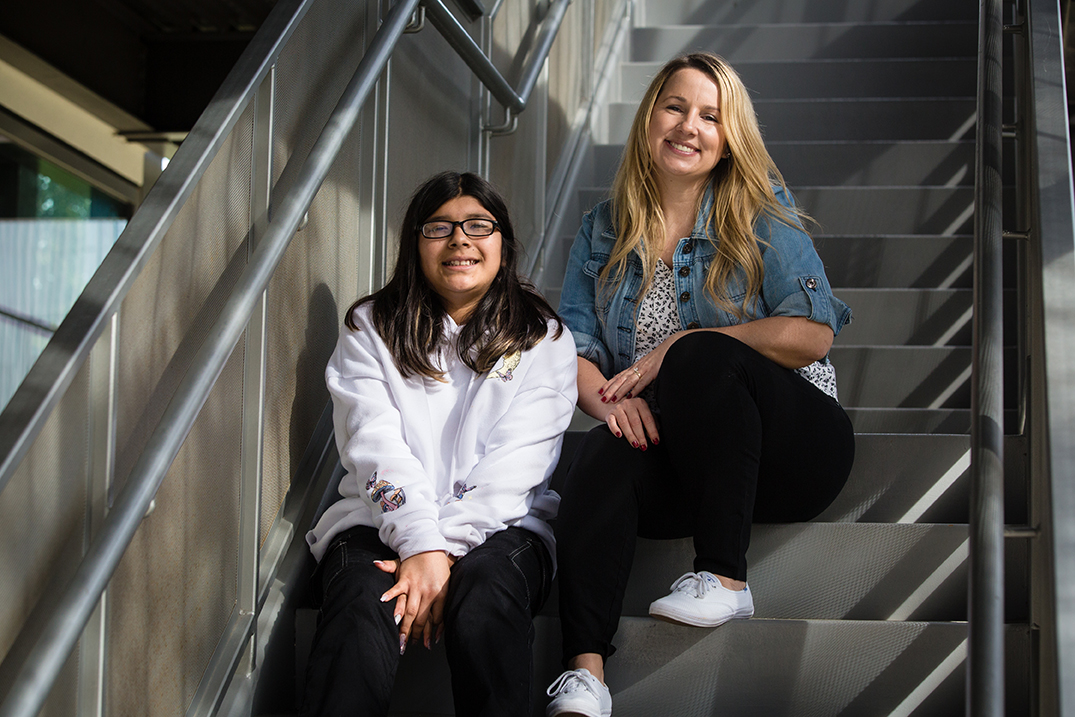 When asked what the mentorship experience has been like, Kristin replied, "It's been an incredible journey. From the moment I first had that conversation with one of the BBBS staff, until today, I couldn't be more grateful for the opportunity to be in Yaretzi's life. We've been there for each other during the hardest times, but even so, it's been incredibly easy being a Big Sister to [Yaretzi]."
For her part, Yaretzi adds, "I love having a Big Sister, she's so nice. I would change nothing about her. I love spending time with her, going to the pool and making mini burgers with her…it's all amazing, she's amazing!"
We are honored to recognize Kristin and Yaretzi as one of our Bigs and Littles of the Year winners. Yaretzi's resiliency and Kristin's unwavering commitment to mentoring and her ability to make a positive impact in Yaretzi's life is an inspiration to us all.
---
To take the first step to becoming a Big, visit ocbigs.org.volunteer.