Each year, we recognize and honor the outstanding mentors in our College Bigs Program who have made a significant impact on the lives of their mentees. These individuals have dedicated their time and energy to helping mentees, high-school students,  reach their full potential and achieve their goals as they look to transition into college and persist once there. They have provided guidance, support, and inspiration, and have helped shape the next generation of leaders. 
In this post, we introduce you to this year's award winners and highlight some of what makes them outstanding mentors. We hope that their stories will inspire you to make a difference in the lives of others by becoming a mentor and by applauding the commitment and dedication of mentors in our own lives on this "Thank Your Mentor Day" as part of national mentoring month. 
Miriam Pineda-Gonzalez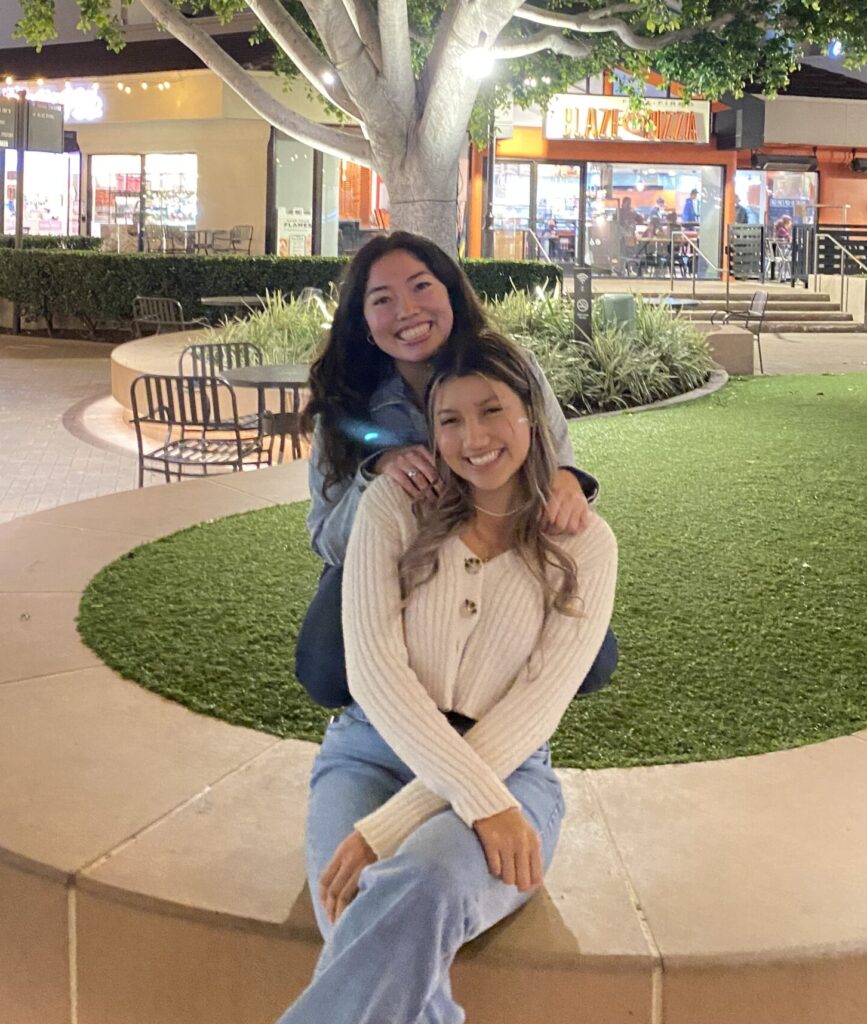 Major:

International Studies and Environmental Science and Policy

College/University:

University of California, Irvine 

Matched since 

2021

Mentee Name:

Ashley Castro

Mentee High School:

Katella High School 

Mentee Grade Level:

12th

Mentee's Post-Grad Plans:

Four-year college to medical field 
Miriam experienced the impact of mentorship first hand when she was younger, so she jumped at the opportunity to "pay it forward" by becoming a College Big. 
Remarkably, Miriam always makes time for Ashley, her mentee, which has been invaluable to Ashley's success. When Ashley felt overwhelmed with her exams, for example, Miriam has stayed up "till the wee hours" with her on Zoom just to give her words of encouragement and motivation to keep going. As Ashley put it, "Miriam has been able to fill a spot in my life that I was missing. Growing up I did not have an older sister and Miriam has stepped into that role. She's been a huge part of my support system."  
Ashley has been inspired by Miriam to drive toward her goals "head first…no matter how big".  At the same time, Miriam has helped her mentee keep an open mind to new possibilities and the value of resilience and hard work. 
When asked to describe her mentor, Ashley writes, "Miriam does so much. Between school, her internship, her real job, and looking after her siblings, I don't know how she does it. She is inspiring." 
To Miriam, the most rewarding aspect of being Ashley's mentor has been to see all the accomplishments that achieved over the past few years. "I met Ashley when she was a sophomore. She had several challenges like moving to different schools in the middle of the year and taking AP and honors classes. Now she is President of her class and is applying to Ivy League schools. I'm so proud of her." 
So what is their secret? Miriam said it eloquently: "A good mentor will always push you to be your best and is always there to listen if you need to talk…it should be about creating a bond so strong that you can talk to them about anything and everything, like a sister or a brother."  
And the impact is not just on the mentee, as Miriam explains. "Even though I was the mentor in this relationship, I learned a lot about myself and how to become a better leader". 
It should come as no surprise that this remarkable individual would be our 2023 Orange County College Bigs Mentor of the Year award winner.  Congratulations, Miriam! Well deserved.
---

Jean Carlo (J.C.) Perez Hernandez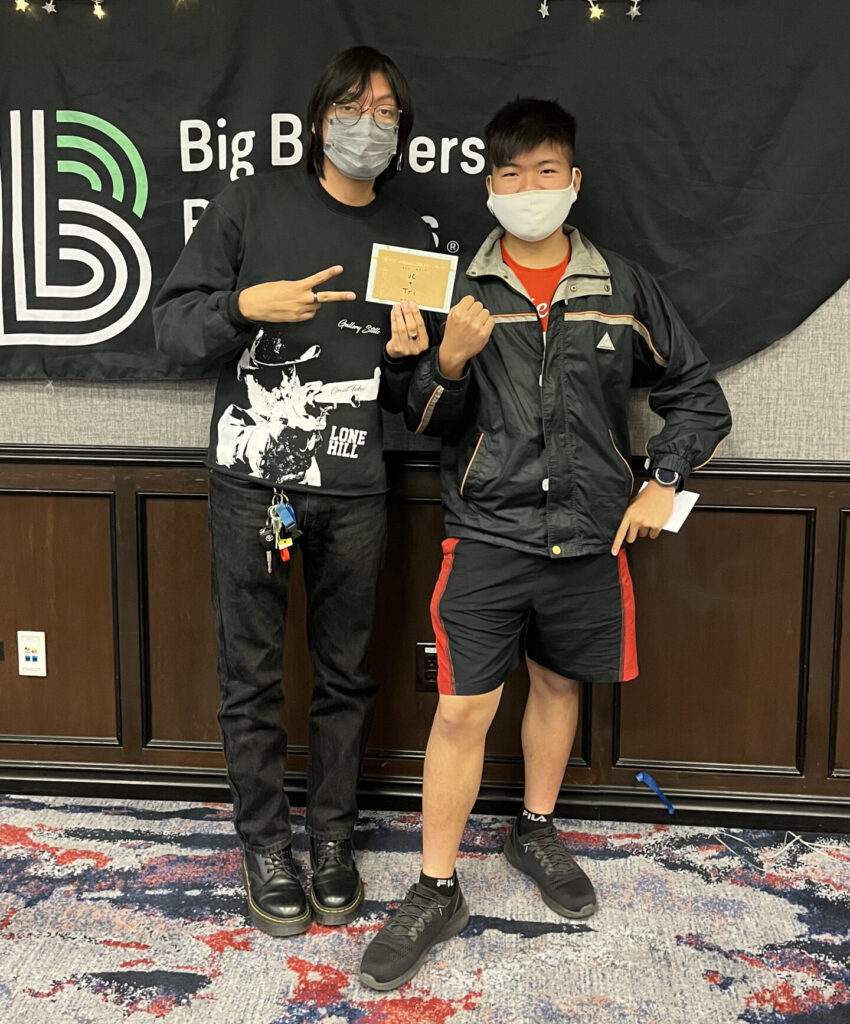 Major:

Speech Pathology

College/University:

University of California, Irvine 

Matched since 

2021

Mentee:

Tri Nguyen 

Mentee High School:

Savanna High School 

Mentee Grade Level:

12th 

Mentee's Post-Grad Plans:

Tri has submitted his college applications and is waiting to hear back from his top universities, MIT and Columbia. 

"Navigating high school is complex," writes J.C. our 2023 College Bigs Mentor of the Year, adding, "doing it by yourself is really hard. And navigating it as a first-generation student is near impossible. I feel like I never got the experience of a mentor to guide me and it made things very hard. Because of this, I know the importance of social capital, which is knowing the right people; people who can give you wisdom on certain experiences. I'm here as a mentor to make sure my mentee makes sure they don't have to feel alone."
Tri, J.C.'s mentee, has learned a lot from J.C. who is always there to lend a helping hand. Tri, is a driven young man, who leans into his personal and academic growth. "Tri always has something new that he is working on" jokes J.C. "One minute he's getting a certificate with free google software, the next is learning public speaking, he's a powerhouse and he knows it!" 
As they look toward the future, J.C.  advises Tri to gain as much knowledge as he can as he approaches the transition from high school to college. "It doesn't get any less difficult when you get to college" he writes, but "the scariest part is the not knowing, and when you get a general idea, it truly does motivate you and ease the anxiety of new beginnings."
J.C. is excited to share about The College Bigs with anyone he can. "I love it when we all get together" he told his site fascinator, adding "Seeing everyone enjoy the company of their Bigs and Littles is so fun and heartwarming. I think we have such an awesome group of mentors and mentees all around, and I want to shout-out everyone that continues to give back to our mentees that come from different walks of life." 
Well, J.C., the shout-out is right back at you! Congratulations on being the mentor you wish you had. Congratulations on being our 2023 Orange County College Bigs Mentor of the Year.
To learn more about College Bigs, visit ocbigs.org/collegebigs.