Every year, Big Brothers Big Sisters of Orange County recognizes two outstanding matches that illustrate how the mentoring relationship helps youth achieve their biggest possible futures and makes a long-lasting impact on the mentor. The 2023 Bigs and Littles of the Year finalists all have distinct, inspiring stories that illustrate Big Brothers Big Sisters mission.
The two winning matches will be announced January 26 on Thank Your Mentor Day as part of National Mentoring Month.
Aaron Verdin and Frankie | Matched since 2015
When Frankie was first matched with his Big Brother Aaron, he had no interest in higher education and did not see the value in it. Since then, Aaron has always met Frankie where he is at, being patient and encouraging while helping him grow academically and emotionally. Now in high school, Frankie is an extremely motivated student with a passion for music and video production. All the conversations he had over the years with Aaron about planning for a bigger future helped Frankie determine which path he wants to take in life. After graduation, he plans to pursue an education and career in videography and cinematography with his mentor right by his side.
Hasan Hasan and Luis | Matched since 2018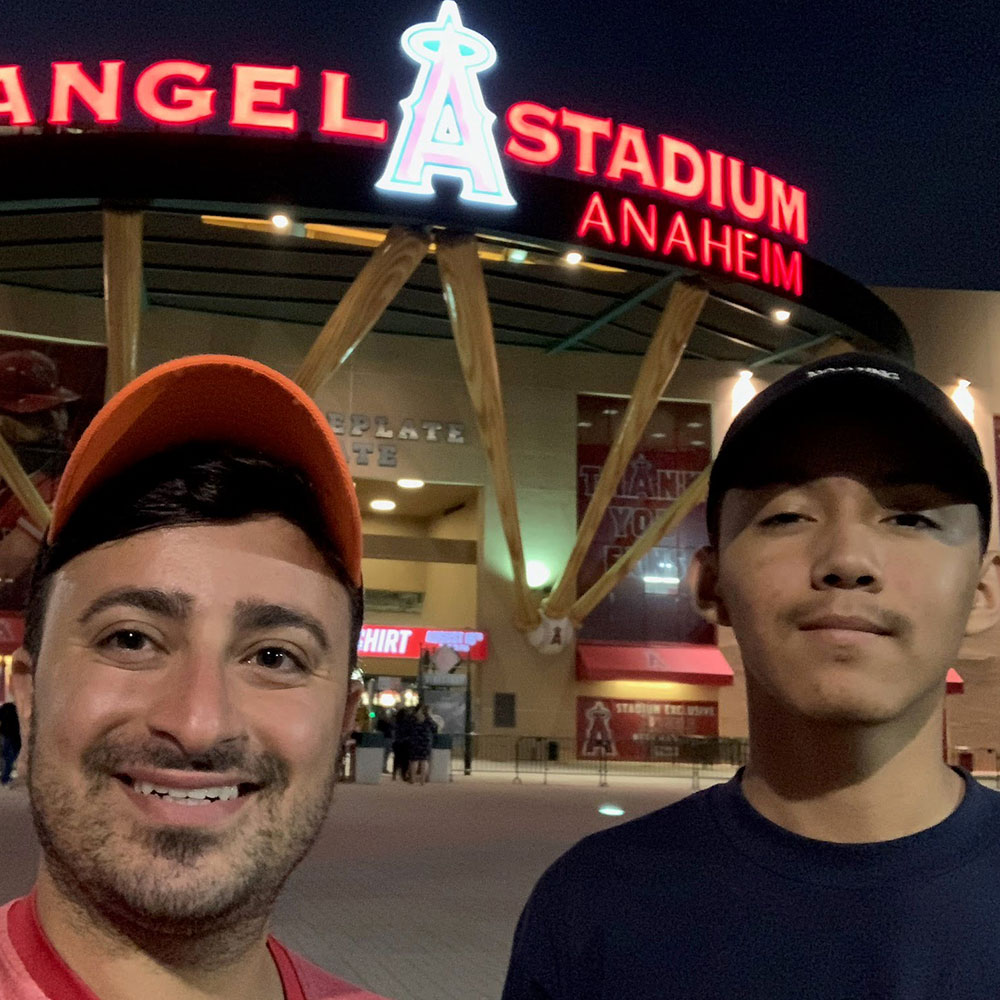 When Luis came to Big Brothers Big Sisters at 15 years old, he was struggling with his mental health and self-isolation. There were very few people who Luis felt comfortable opening up to at that time, but with Hasan's patience and understanding, a brotherly relationship began to develop organically. Luis soon felt safe enough to go to Hasan when he was having issues at home, and Hasan was always there to listen to and validate his Little Brother's feelings. Since Luis graduated high school in 2021, the match has only grown closer as Hasan helps Luis navigate the transition into adulthood and self-sufficiency. With Hasan's support, Luis is now working full-time at a job he loves and is excited about the short and long-term goals.
John Viscounty and Jonathan | Matched since 2017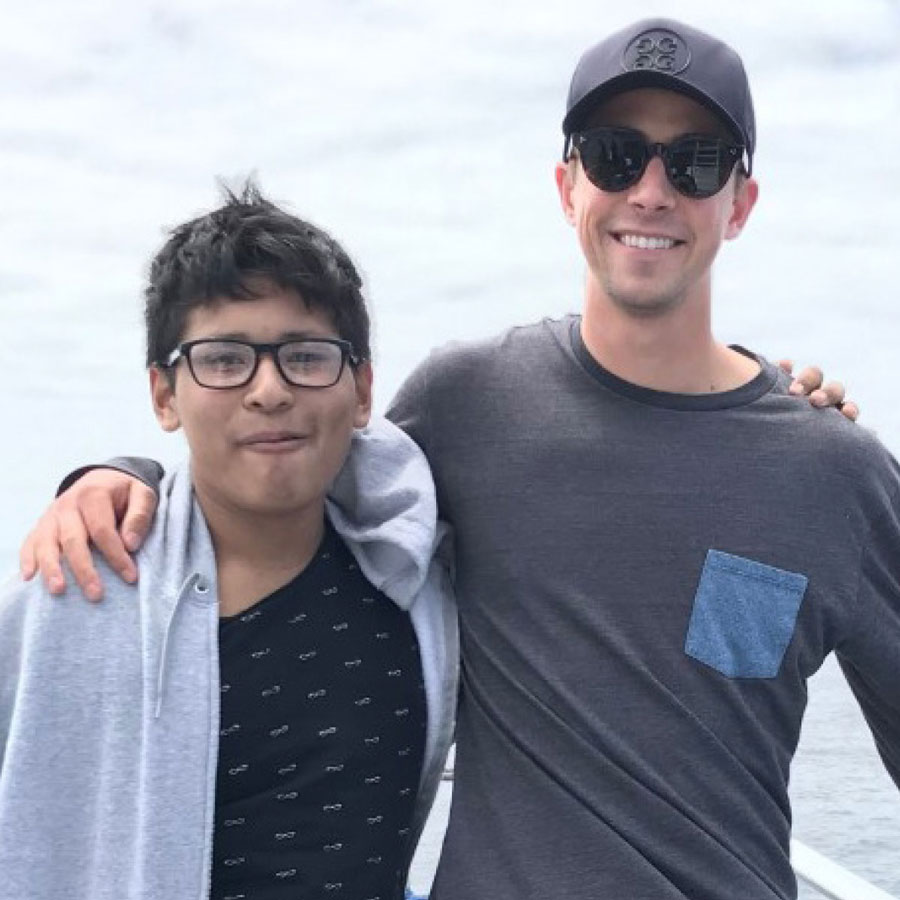 Jonathan wanted a Big Brother who he could look up to, confide in and trust. Someone who could motivate him in school and help him explore new career paths. He has gotten all that and more in his mentor, John. Through the good and bad, John has been by his Little Brother's side—at times needing to have difficult conversations with Jonathan, which has only made their friendship stronger. With his Big's support and guidance, Jonathan raised his grades and secured a part-time job in a leadership position where he trains other employees. John's current goal is to make sure Jonathan has the right tools and resources to finish his senior year and has expressed an interest in pursuing a career in real estate like this Big Brother.
Marc Hapke and Abraham | Matched since 2020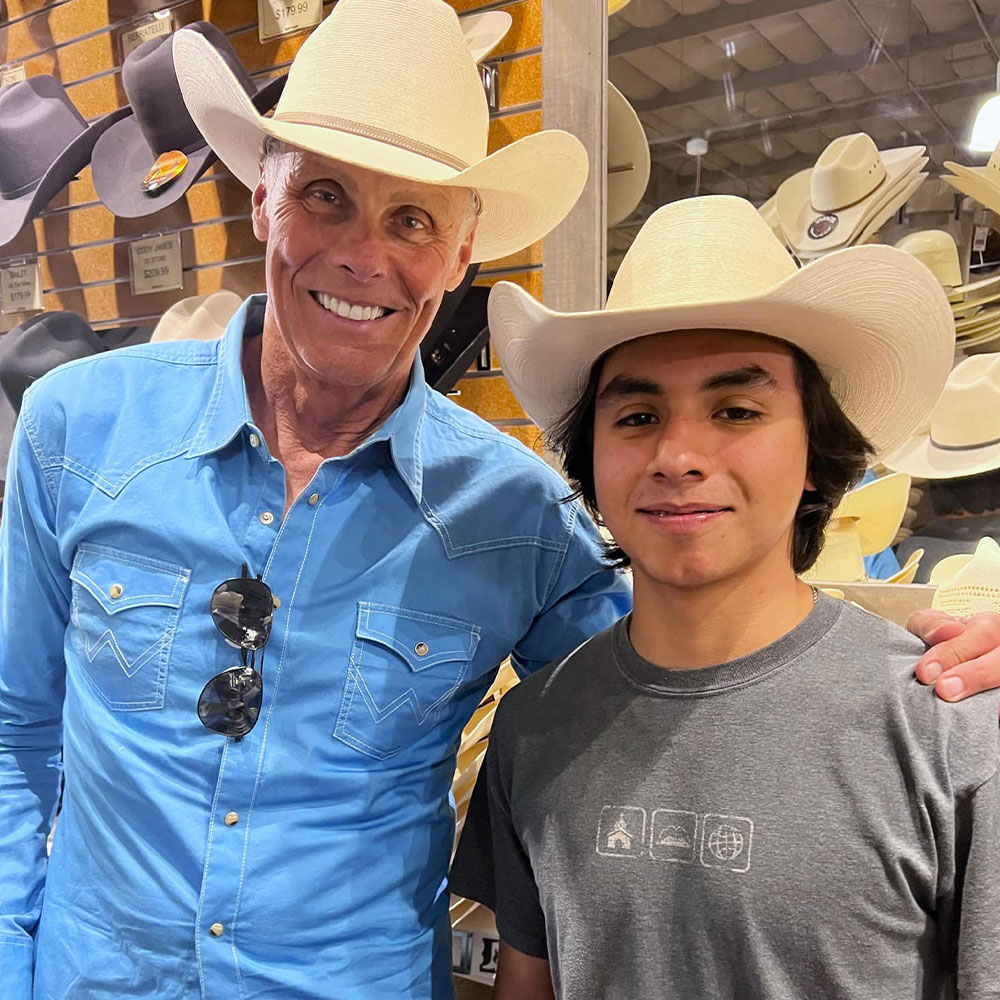 When Abraham was first matched with Marc two years ago, he was lacking motivation and struggling in school. He was in need of a positive male role model to help guide him, and Marc has become the perfect mentor to ignite Abraham's potential. He stepped in to teach Abraham important life skills, from how to open a checking account to the importance of creating healthy relationships and planning for the future. Abraham learned how his choices today impact his life later, and he is now applying himself in school and started saving money from his part-time job to buy his first car. With Marc's continued guidance, Abraham is excited to start exploring his post-graduation pathways and continue building on his great accomplishments.
Mitchell Thatsanaphonh and Jason | Matched since 2014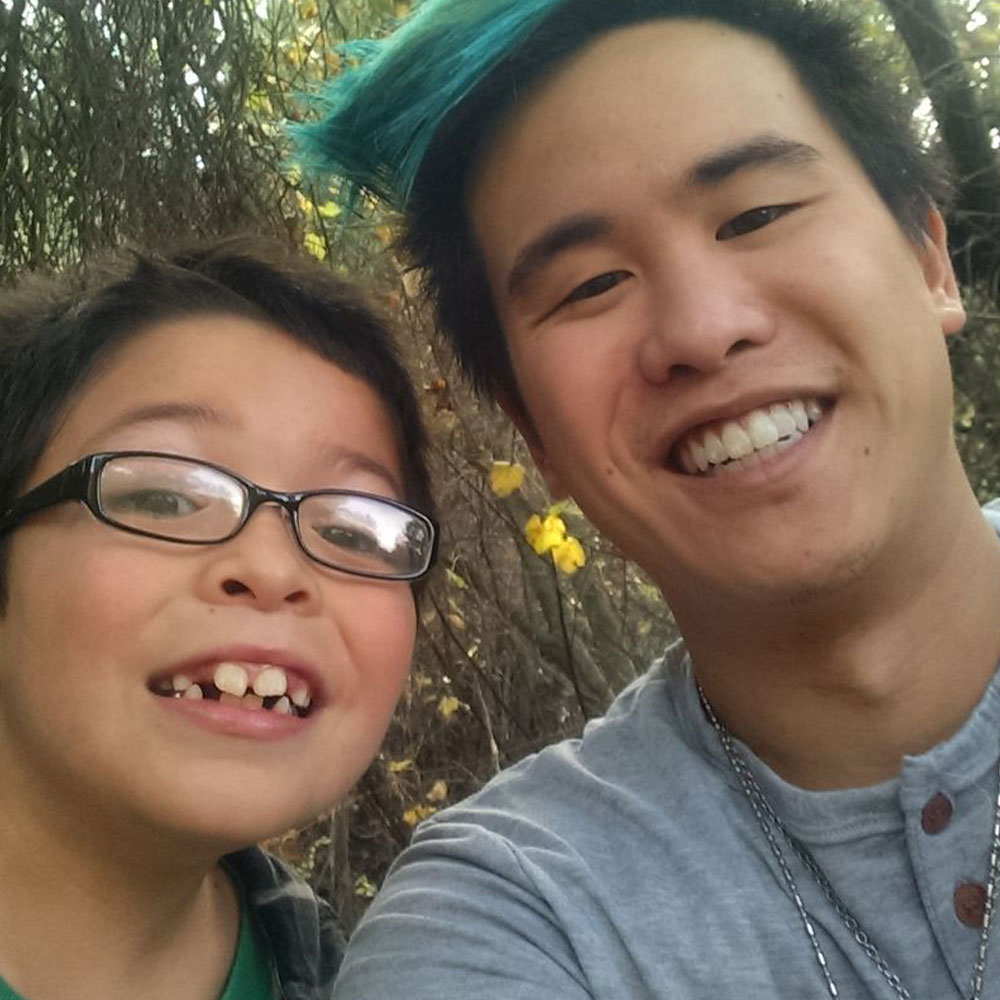 Mitchell wanted to be a Big because he knew firsthand how hard life can be when you don't have someone in your corner. Jason was only six years old when he was matched with Mitchell. He really needed someone to look up to and help him through the challenges he was facing at home and school. From the start, Mitchell made Jason a priority in his very busy life and has earned Jason's trust through his consistent communication, presence and support. During the pandemic when Jason began struggling with disconnection and his mental health, Mitchell was there to get him back on track in school and help him stay positive about his future. Today, Jason is more motivated than ever, and he and Mitchell are participating in a multi-year internship program to help Jason access the experiences and resources he needs to achieve the big goals he has set for himself.
Angie Guidry and Ximena | Matched since 2016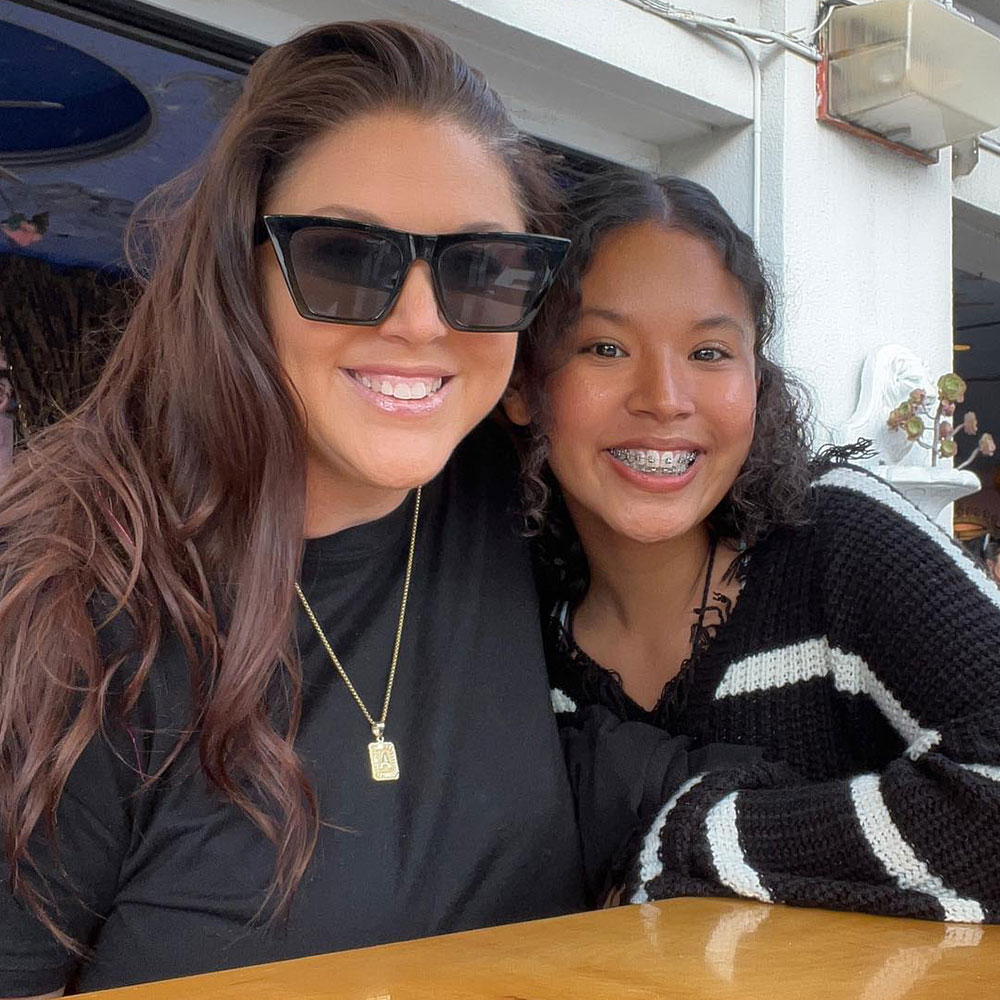 When Ximena was first matched with Angie, she was looking for someone who could help her improve her grades in school and grow her social skills. She wanted to be more involved in school activities and sports, but her anxiety often held her back. With her positivity and hard working attitude, Angie has inspired her Little Sister to step outside of her comfort zone. Despite working multiple jobs, Angie always finds time to connect and be there for Ximena, whether it's a quick motivational text or purchasing her dream homecoming dress for her. Today, Ximena is a senior in high school, she is on the tennis team and is taking nearly all advanced classes. She wants to pursue a career in education to one day become an elementary school teacher, and she feels confident that with her Big Sister cheering her on, she knows she can accomplish anything she sets her mind to.
Angelica Lopez and Citally | Matched since 2018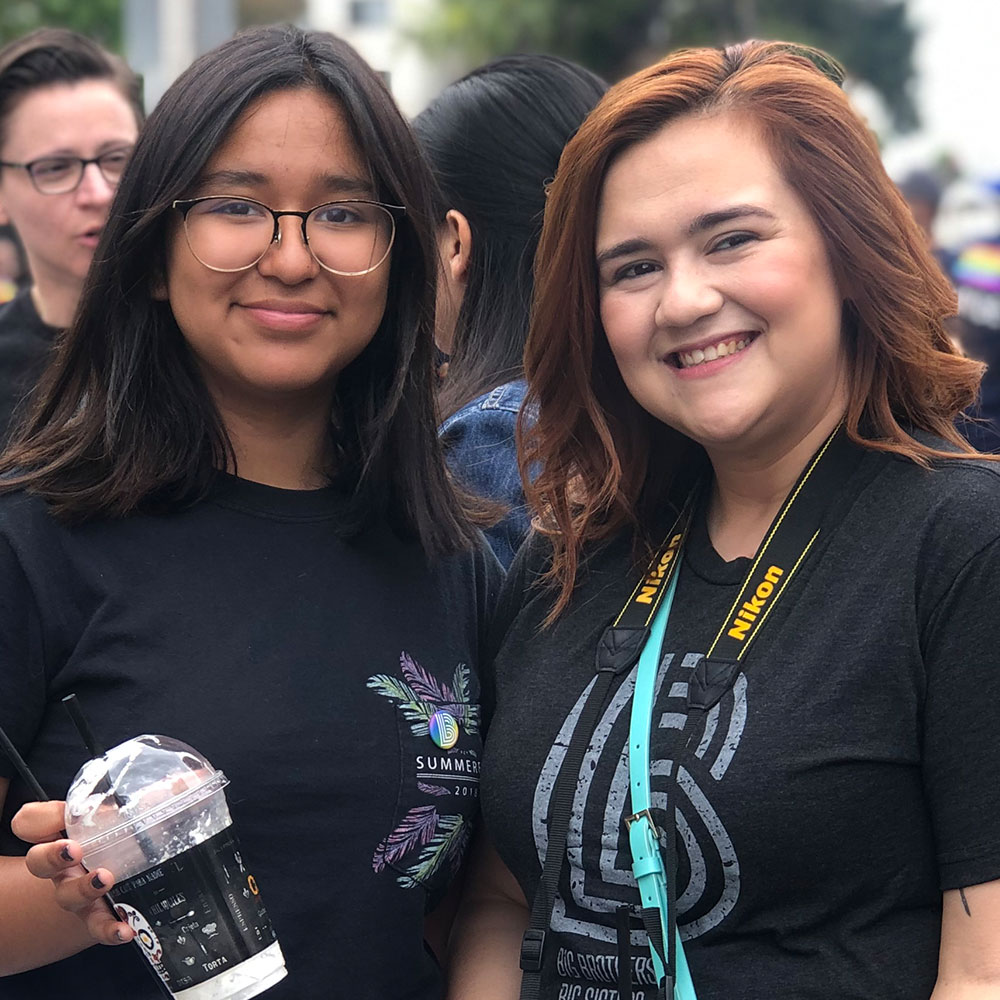 Citlally came to our program eager to learn from her Big Sister and excited for the chance to explore her passions more. She has been vocal from the start about pursuing higher education, and Angelica has been there every step of the way to help her stay on the right path to achieve that goal. During the pandemic, she made sure that Citlally had the resources and support she needed to succeed when things became difficult during remote learning, from signing her up for virtual college tours to starting a book club to encourage Citlally to read more. This past summer, Angelica and Citlally kicked off their college exploration journey and toured Citlally's dream college campus together. With the support of her mentor, Citlally's amazing potential is shining brighter than ever.
Annamarie Licina and Vanessa | Matched since 2018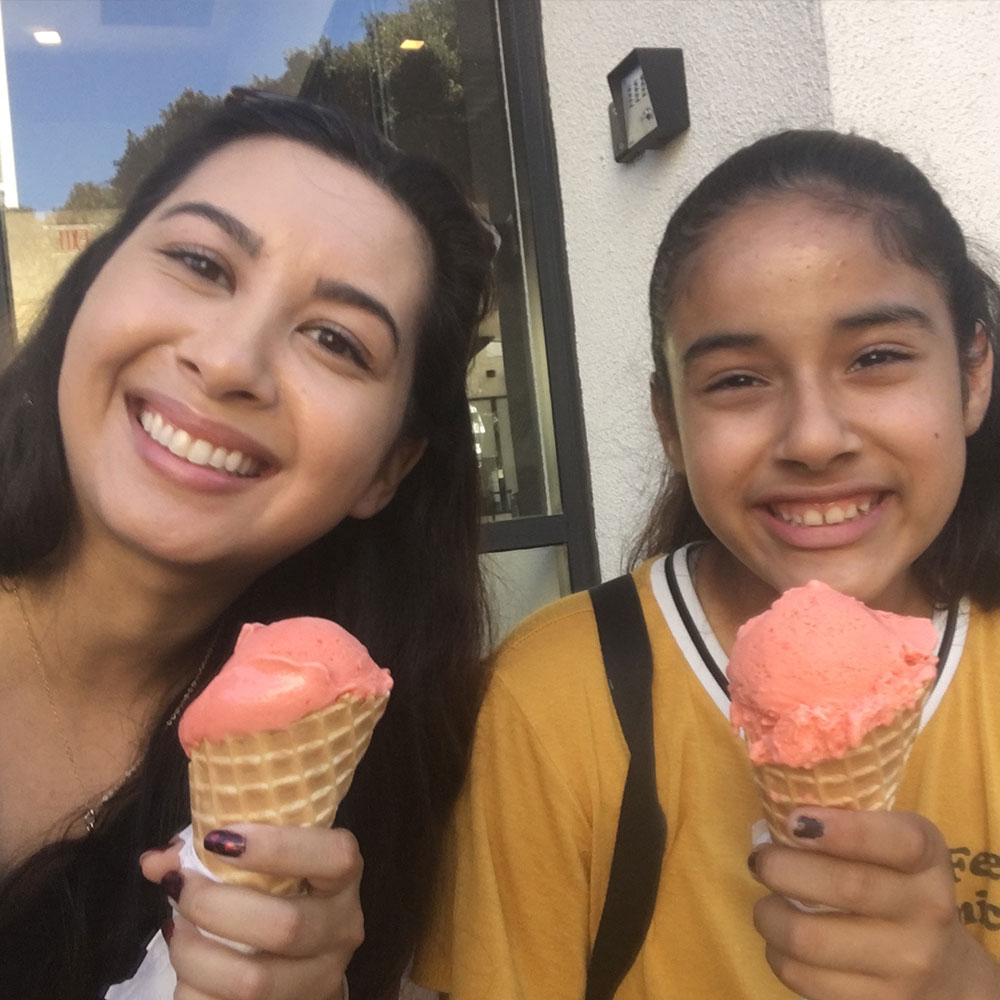 After several bullying incidents at school, Vanessa became a very timid and reserved 10 year old. She needed a friend who could give her advice, provide a safe space for her to open up and grow her confidence again. Annamarie wanted to be a Big Sister to help empower a young girl's potential and voice, and she has done just that as Vanessa's mentor. Although it took a while for Vanessa to open up, Annamarie remained patient and present until she earned her Little Sister's trust. Annamarie knew that Vanessa needed extra support during lockdown so she wouldn't lose the progress she was making socially and emotionally, so she went above and beyond to find creative ways to stay connected. Vanessa is now a strong and confident young woman who is proud to use her voice as a leader among her peers.
Kristin Ellsworth and Yaretzi | Matched since 2020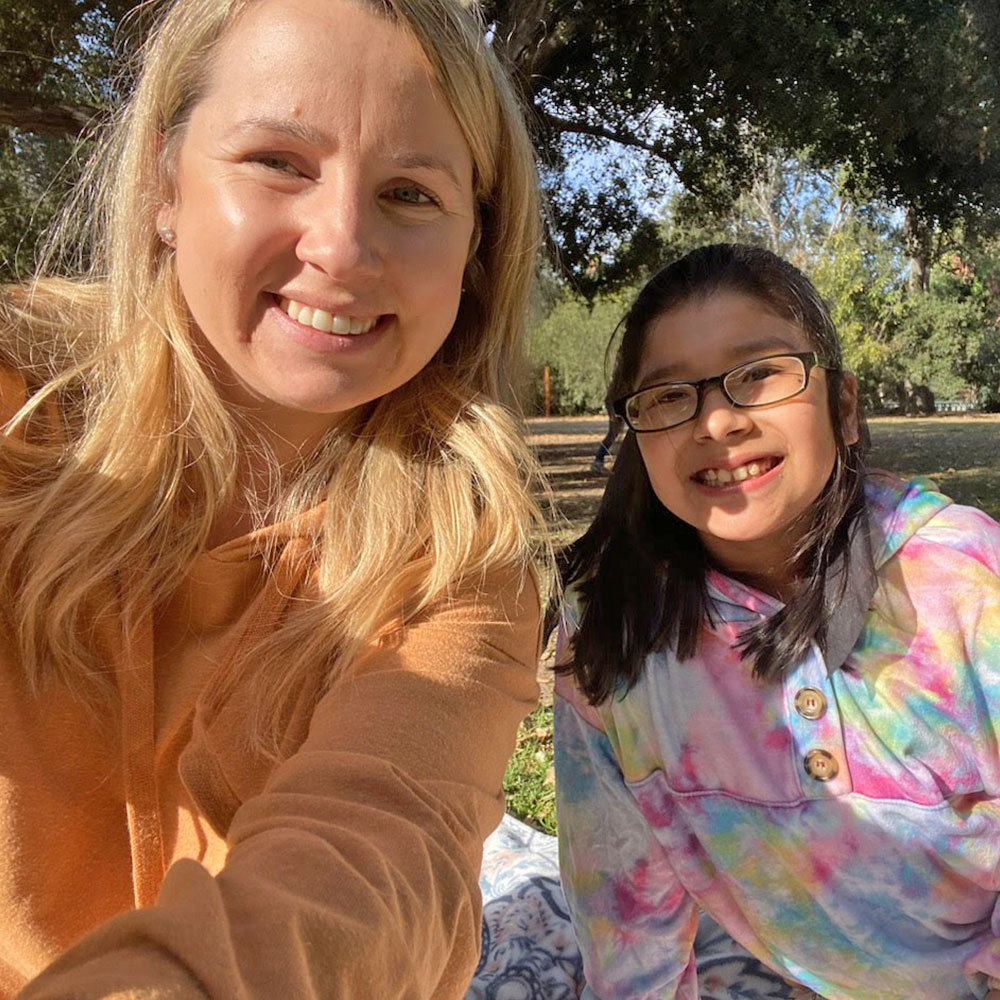 When Yaretzi was first matched with Kristin, she was falling behind academically, and the only person who could redirect her anger at home was her dad. Kristin's kindness and consistency helped her slowly gain her Little Sister's trust, and once they had a strong friendship, she began working with Yaretzi on academics and healthier ways to express her emotions. Her grades improved to A's and B's, and her relationships at home got much better. Then, Yaretzi's father—her best friend—passed away from COVID-19. Kristin was her rock during the most difficult time of her life. When Yaretzi would shut down and withdraw, Kristin was there to pick her back up and be her guiding light. With time and support, Yaretzi is progressing on her healing journey and is grateful to have Kristin to talk to when she needs it. She has shown incredible resilience through tragedy and says she is determined to overcome anything with her Big Sister by her side.
Stephanie Carranza and Kate | Matched since 2019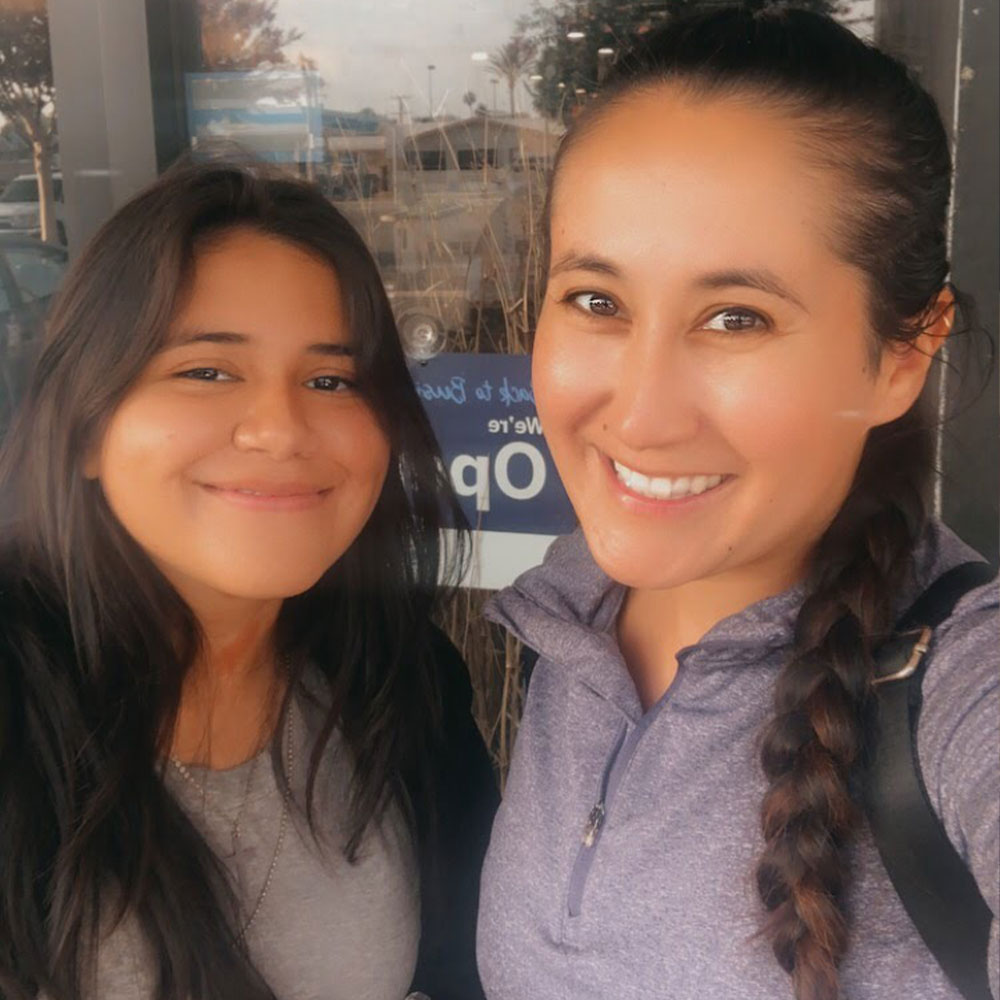 When she was matched with her Big Sister at 16 years old, Kate had been through a lot in her young life. She was struggling with her mental health and self-doubt kept her from really applying herself at school. Stephanie saw Kate's potential from the moment they met, and she was determined to empower it. By showing her new experiences, visiting places outside of her environment, and having tough conversations about life, Stephanie was able to help Kate see the big possibilities for her future. With the support of such a caring mentor, Kate has transformed into the confident, outgoing and self-aware young woman she is today. Not only has she achieved her dream of graduating high school, but with Stephanie's continued encouragement, Kate has started attending Cypress College where she is taking psychology and sociology classes to pursue her dream career in healthcare.