Corporate mentorship programs create a company culture that values learning, development and community.
From internal programs between employees to partnerships with outside organizations, companies that understand why mentorship is important in the workplace are finding creative ways to implement such programs.
Big Brothers Big Sisters offers a Workplace Mentoring program that brings youth mentorship opportunities to a company interested in not only developing their current employees but also supporting the next generation of leaders in the Orange County workforce.
With a focus on youth college and career readiness and corporate employee engagement, this unique leadership development program demonstrates why mentorship is important in the workplace.
Why Mentorship is Important in the Workplace for the Next Generation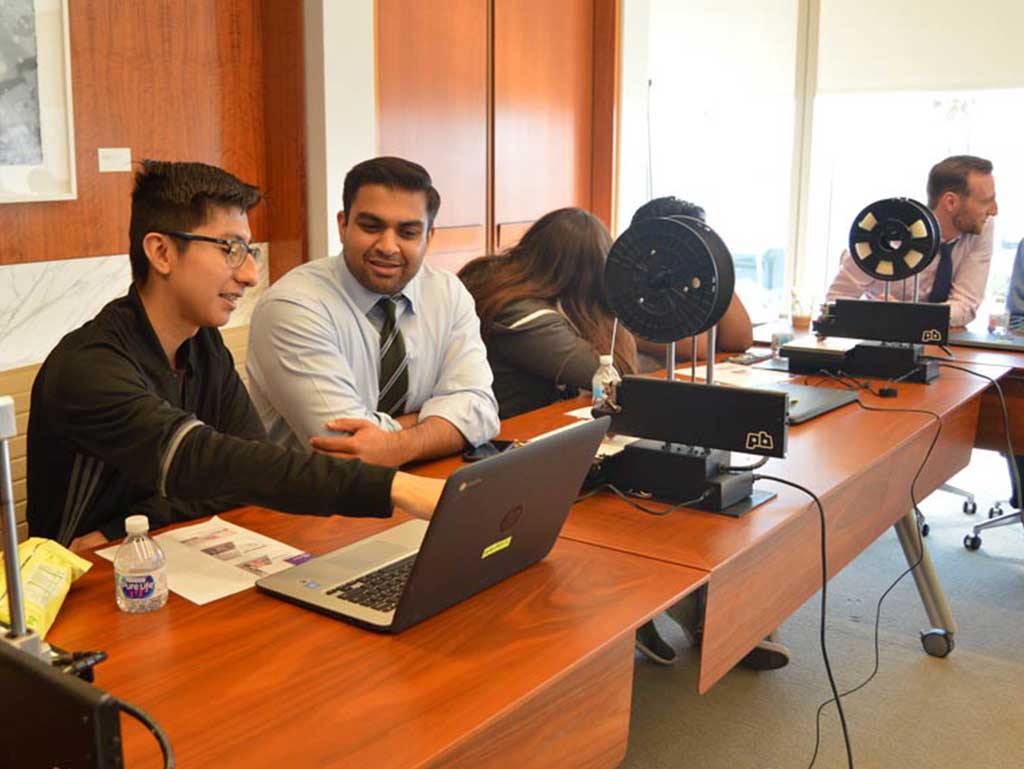 Workplace Mentoring offers high school students a jump start in their professional development with exposure to new career possibilities and one-on-one time with accomplished mentors. In return, their corporate mentors report feeling more engaged with their company and community.
"I asked my mentor for advice for an interview, which is currently the job I have now," explained former mentee Matthew Del Toro. "Hearing examples of what to do and how to handle it, how to remain calm and be yourself was very helpful. I would highly recommend Big Brothers Big Sisters because I believe by working with my mentor, it pushed me in the doors of the field and job position I have now. Having a mentor makes me more comfortable to pursue my career and keep growing."
Why Mentorship is Important in the Workplace for Women
In 2018, Big Brothers Big Sisters launched the Women in the Workplace cohort in collaboration with PIMCO to connect young women with successful female executives. Through one-to-one mentorship, female corporate mentors are playing a critical role in preparing young women for post-graduation success.
"I am a mentor to provide support, perspective and positivity to my mentee," says Rochelle Breedon, a corporate mentor at Ingram Micro. "I hope that someday she will continue this tradition of mentorship."
Meet Emily and Samantha
Emily Gioino, a coordinator in PIMCO's finance and operations department, has always been passionate about teaching and training others.
"Being able to work with my team on their personal growth and development, building those relationships and seeing them achieve their goals is very rewarding," Gioino said.
Gioino, who has been matched with her mentee Samantha for three years, is now stepping into the most crucial time in her mentorship journey as Samantha and her peers in the Women in the Workplace cohort prepare for graduation and beyond.
"I understand the stresses of young adulthood and trying to navigate from high school to college," Gioino said. "I believe if I can help someone figure out the best path forward, it is a worthy cause."
To hear more about how mentorship has impacted Gioino's personal and professional journey, click here to watch her interview with her mentee!