OC struggles with a widening skills gap, yet, mentoring youth is one solution to producing top homegrown talent.
Orange County is lauded as one of the best places in the nation to achieve a quality education. Yet, we continue to struggle with a skills gap where more jobs go unfilled due to a lack of qualified candidates. This skills gap threatens the strength and vitality of our county, a problem that repeatedly is discussed in the pages of the Register and in board rooms across the county. How can a county with such high educational performance also struggle to produce quality talent? More importantly, how do we fix this?
Looking deeper into the notable high-performance statistics, a troubling trend is clear. While the county on whole has a remarkably low dropout rate at 1.5 percent, compared to the state average of 2.4 percent, schools in low-income districts continue to struggle with graduation rates, according to the 2018 Orange County Workforce Indicators Report.
The top graduating districts of Los Alamitos Unified, Tustin Unified and Brea-Olinda Unified, all have dropout rates under 0.3 percent. Meanwhile, the underperforming districts of Anaheim Union High, Garden Grove Unified and Santa Ana Unified struggle to meet the county average with dropout rates at 2 percent, 1.8 percent and 1.3 percent, respectively.
Statistically, youth from low-income families will continue to struggle to obtain a post-secondary degree and find high-quality employment. Students in the highest income bracket are four times more likely to obtain a bachelor's degree than students in the low-income bracket during the same time frame, according to Pell Institute and the University of Pennsylvania Alliance for Higher Education and Democracy, published in 2018.
Closing the graduation gap could mean more students graduating and going on to post-secondary education in Orange County, being trained by local businesses to learn the skills needed for high-quality jobs and contributing back to the local economy. In fact, we see this happen with most graduates from the one-to-one mentorship program run by Big Brothers Big Sisters of Orange County and the Inland Empire.
Mentoring has a proven track record in helping low-income students graduate high school on-time.

In 2017, 100 percent of local graduating seniors in the Big Brothers Big Sisters program graduated high school, and nearly all of those graduates went on to higher education or vocational training within the region, including California State University, Fullerton and University of California, Irvine.
Many of these graduates came from OC's underperforming school districts, with 47 percent of the class living in Anaheim, Garden Grove and Santa Ana. Without mentorship these children are more likely to drop out, not find well-paying jobs and/or turn to gangs and violence.
For youth struggling with low self-esteem or exposure to circumstances like abuse, neglect, violence, or bullying, having a positive adult role model gives them one-on-one attention and encouragement that makes a difference. And the numbers speak for themselves, 90 percent report they are more likely to graduate high school, 66 percent are more likely to finish college and 82 percent are less likely to engage in behaviors that include truancy — all thanks to the support and encouragement of their mentor.
Mentorship can, and should, be a solution to helping youth in underperforming areas of the county succeed. With the right resources and support, these students can, and most do, go on to have bright futures, contributing back to the local economy. According to a study by the Boston Consulting Group on the impact of the Big Brothers Big Sisters program, for every $1 invested in mentoring, the program returns $18 to society, largely due to the success youth have later in life. They are more likely to secure well-paid jobs, volunteer in their communities, and take on leadership roles.
To fix the skills gap issue and produce a qualified workforce, we need to look within the county and help those youths who want to succeed. Mentorship is a proven model for success, and with community support, together we can help even more youth in Orange County's underperforming areas build better futures for themselves and the county's economy.
If you want to be part of that solution, Big Brothers Big Sisters of Orange County and the Inland Empire is a great place to start. Whether you are an individual looking to get involved, a corporation wanting to setup an employee volunteer program, or a school district in need of mentorship, we have a variety of volunteer and fundraising programs available to support mentorship in our community.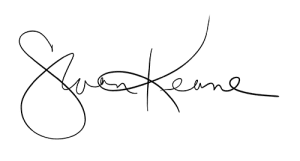 Sloane Keane
Chief Executive Officer
Ignite potential for a child in Orange, Riverside or San Bernardino County by being a mentor or referring a mentor to ocbigs.org or iebigs.org. We all have the potential to change a future.